Riverdale star Lili Reinhart is "casually seeing" Spencer Neville Spencer Neville, making their first appearance together at Coachella.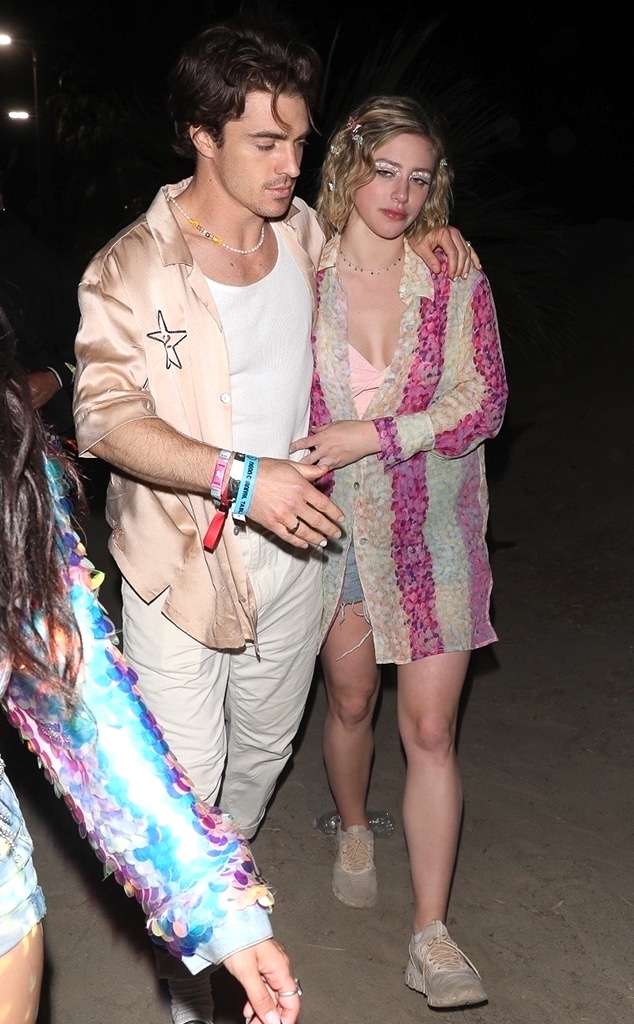 According to a source close to Reinhart, "It's very new but she's really into him," the source said. "They met through the industry and were introduced together by a few friends. Lili and Spencer spent the entire weekend together at Coachella and had a lot of fun. Lili has been spending a lot of time focusing on herself and Spencer has been the first person since her breakup that she's been really into," the source added. "Everyone around her says she seems very happy right now and her friends think Spencer is great."
The source said that they had fun at the festival and were "very playful together." Photos of the two together showed Lili holding onto Spencer's arm as they ventured through the festival. Spencer kept by her side in a matching outfit, sporting white pants and shirt with a coral button up shirt while Lili wore a pink top and a lightweight jacket in various shades of pink.
Spencer is the first person Reinhart has publicly dated since Cole
As for Lili, Spencer is the first person she's publicly dated since Cole. She and co-star Camila Mendes recently posted a video to TikTok in March where they joked about their past relationships. With a galaxy displayed behind their floating heads, Lili and Camila portrayed confused faces as the text over the video read, "us trying to figure out how to date people we don't work with." The jab showed that they were aware taking their onscreen romance off the screen in the past.
In August 2020, Cole, 29, reflected on his relationship with Lili in an Instagram post featuring a photo of his co-star in a forest. "Lili and I initially separated in January of this year, deciding to more permanently split in March," he wrote in the caption. "What an incredible experience I had, I'll always feel lucky and cherish that I had the chance to fall in love. I wish her nothing but the utmost love and happiness moving forward. All I'll say about it, anything else you hear doesn't matter."
Spencer, 31, is an actor who has had guest roles in Good Trouble, Ozark, and American Horror Story. He also played Derrick in Days of Our Lives from 2014 to 2016. 
What do you think about Lili Reinhart and Spencer Neville?
Keep following us for more news!
Aurora
Source: E!News
Please step by our Facebook page SurvivedtheShows, Instagram page @survivedtheshows and Twitter page @SurvivedShows to keep yourself updated!