Both Chicago Fire and Station 19 have provided fans with much entertainment. But which show would fans say is the best?
For fans of firefighters shows, there are a few options to go with. ABC has done a great job with Station 19 (which is the spinoff from Grey's Anatomy) and NBC has its flagship, One Chicago Series, which features Chicago Fire.
Both shows have done an exceptional job building their characters and storylines up. But which show manages to stay one step ahead of the other? Are Matt Casey and Gabby the best romantic couple of the two shows? Is Maya a better leader than Chief Wallace Boden? Action-wise, who can keep viewers on the edge of their seats longer? ScreenRant listed down a few pros and cons for both shows!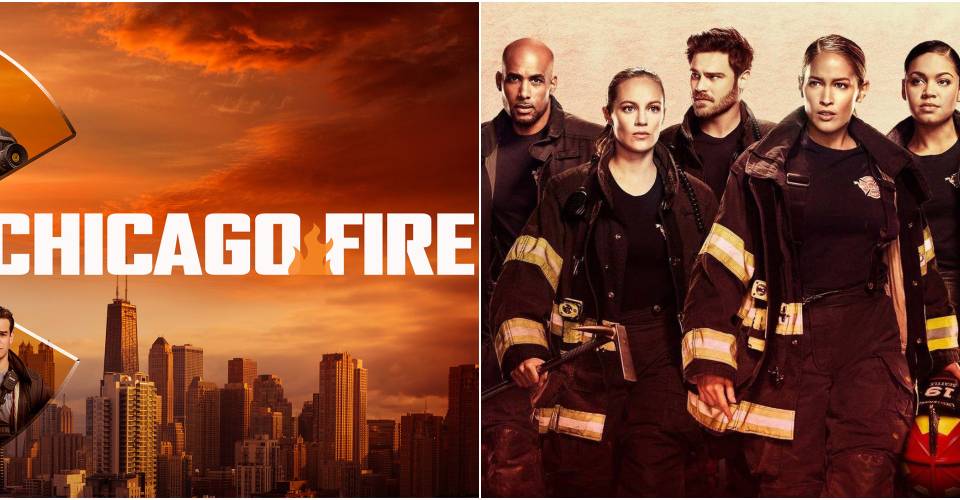 10. Station 19: Personal Lives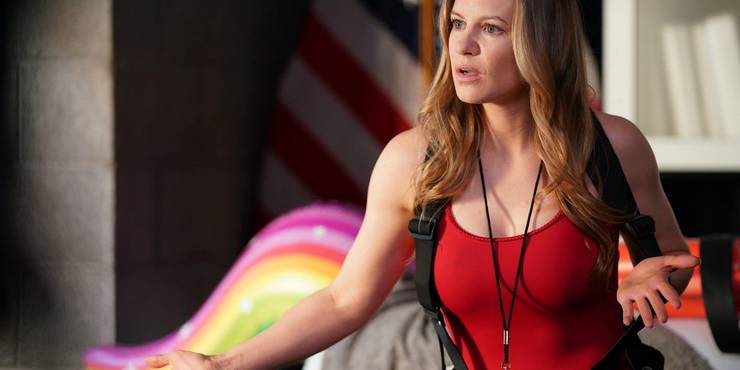 Station 19 just has a way of giving everyone inside their House a story and sticking with it. Viewers get a chance to see the lives of each firefighter and how it affects them on the job. Viewers meet more of the family members and see a side of the characters Chicago Fire has yet to touch on.
Chicago Fire is trying to get more into that area but when was the mast time Fire fans were given a glace into the lives of Boden or Mouch? Although Cruz is a newlywed, viewers have yet to see how his marriage is working out for him.
9. Chicago Fire: Better Romantic Relationships
While Station 19 has better personal character arcs, Chicago Fire has better romantic relationships. Matt Casey and Gabby Dawson are still talked about to this day and they have been over for almost two seasons. Kelly and Stella are still going strong and now there is the possibility of Matt and Brett.
The characters at Station 19 are just going in circles with their romantic feelings. While dating is not allowed in the Firehouse, they still have managed to sneak it in. However, none has really lasted. Andy and Robert are married but fans have yet to see any real sparks there. Jack and Maya had a moment and now there's Dean and Vic and their unspoken union. Nothing is working.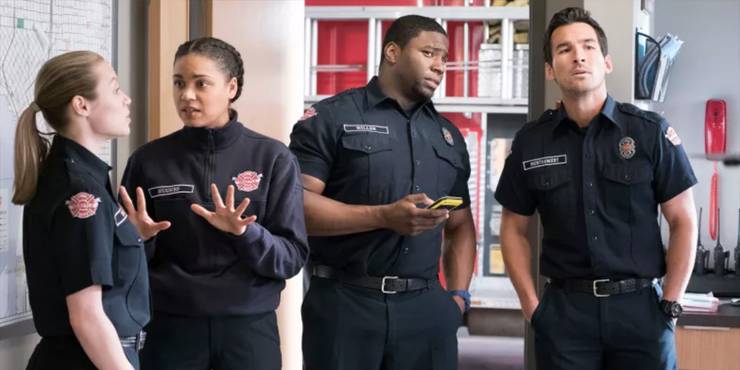 8. Station 19: Better Friendships
The storyline of both shows is still family based in terms of bonding in their firehouse. For Station 19, they have managed to do a great job of that. Fans see the characters at each other houses often either for drinks, parties, Thanksgiving, or just shooting the breeze.
Chicago Fire has a similar storyline but the majority of their hangouts take place at Molly's and that's normally at the end of the episode. It's still great writing but there is a shortage of that bonding that Station 19 has. Chicago Fire has a roommate arc but viewers never get to see them interact.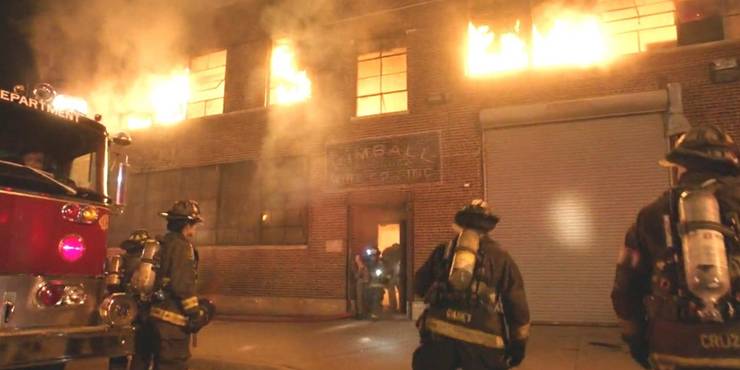 7. Chicago Fire: Action
Any show dealing with a firehouse is geared to have great action scenes. There is nothing like seeing a good explosion here and there but Chicago Fire takes theirs to another level. What they lack in character arcs, they more than make up for it in regards to action.
Station 19 has its moments but they're not as intense as the scenes on Chicago Fire. The scenes in Station 19 can sometimes come off as child's play in terms of what's happening on NBC. It's time to put these characters in tight situations to get the adrenaline of the viewers going.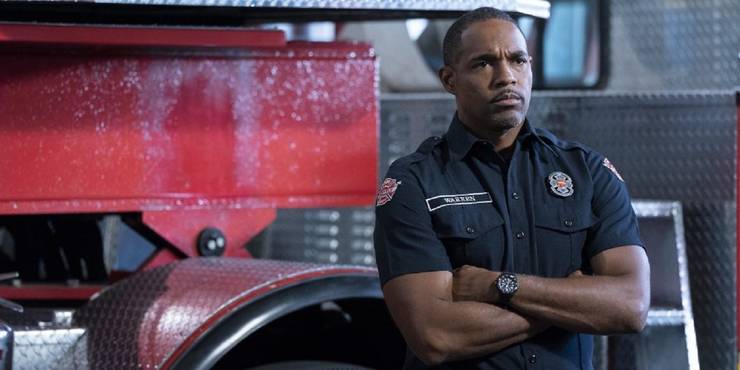 6. Station 19: Backstories
Station 19 has done a wonderful job of telling the backstories of their main characters. It's always good to know how and why someone joined the Fire Department and each season, viewers learn a little bit more of how their favorite characters made the choices they did. Whether it's Maya and her quest for gold or Andy dealing with her mother's departure, viewers have a better understanding of the characters.
Chicago Fire has yet to hit that part of their arc. And while they are into their 8th season, it may be too late to hit that with the main cast. But this is the same problem they have had with their entire 'One Chicago Series.'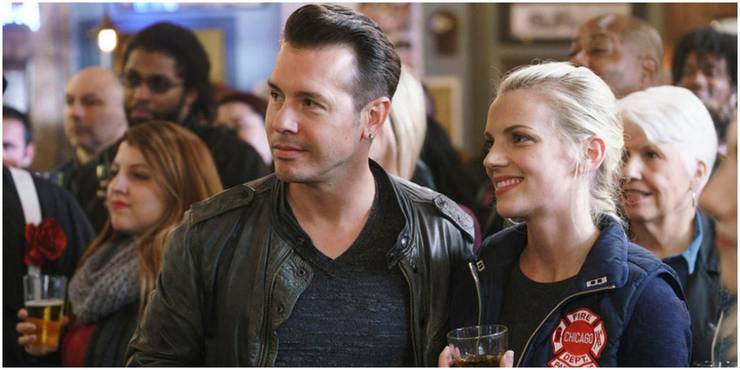 5. Chicago Fire: Crossovers
One of the best things about Chicago Fire is their ability to crossover with different shows. Under their One Chicago Series umbrella, NBC had given them the greenlight with shows, such as Chicago PD, Chicago Med, and at times, Law and Order SVU. It opens the door for better storylines.
While Station 19 has a groundbreaking show within their umbrella, Grey's Anatomy alone cannot help them beat the One Chicago Series. Ben Warren is a former cast member of Grey's and although Miranda Bailey makes guest appearances, more is needed for them to overtake Fire in this department.
4. Station 19: Comedy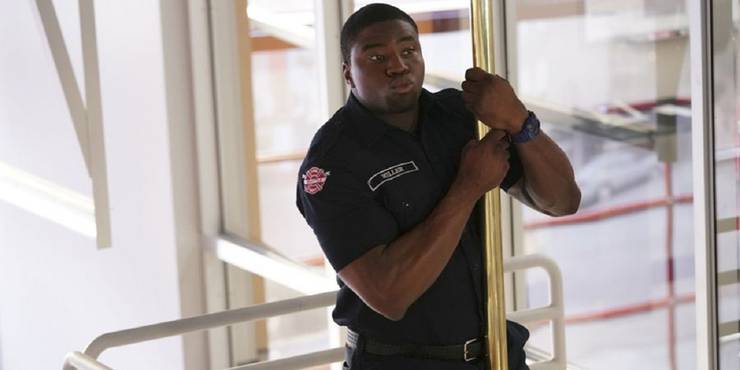 In a close call, Station 19 has had more comedic moments than Chicago Fire. While both shows are drama-based, Station 19 and their arc based on friends does offer more comedy. Dean may take the lead here with his jokes and facial expressions and Vic is another one viewers can turn to for comedy relief.
Chicago Fire has its moments where viewers can be seen laughing at the screen. Christopher Herrmann is funny but for the most part, Chicago Fire is all business. The lack of storylines outside of the House may be a big reason for that.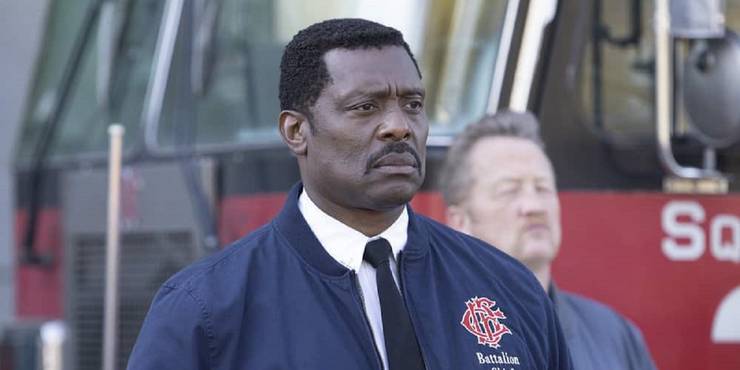 3. Chicago Fire: Leadership
A fire department must have great leadership. It's one of those professions where individuals put their lives on the line on a daily basis. For House 51, the majority of that weight falls on Chief Wallace Boden. But even Boden has help in the forms of Captain Matt Casey and Lt. Kelly Severide. Each have their faults but for the most part, their leadership qualities have continued to bring everyone home.
Station 19 has had a revealing door of leaders. Pruitt Herrera was good but even he was pushed out the door. Robert came in and it took a while for him to get his bearings. Now Maya has taken on that role and she was not well respected. There is no stability at Station 19 like there is with House 51.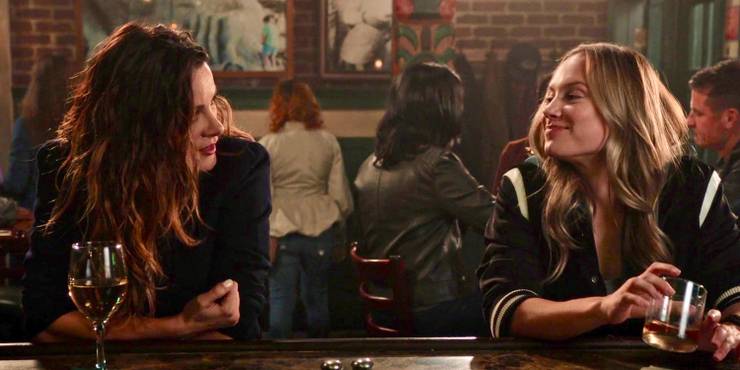 2. Station 19: Portrayal Of Women
Another thing that Station 19 does better than Chicago Fire is their portrayal of women. Two of the main female characters (Andy and Maya) are leaders on the show. While they may have their personal demons, on the job, they are the ones giving orders. Station 19 has done a great job of placing more women in a leadership role than Chicago Fire.
Fire has strong female characters but their arcs never get time to grow. One of the fan favorites of the show, Stella is moving up the chain. Gabby came off as selfish while Brett seems to be wandering around looking for herself most of the seasons.
1. Chicago Fire: Drama
The entire One Chicago Series has a way of dealing with huge issues, such as death, but does it so brilliantly. In the first episode, Casey and Severide were at odds over the death of their friend, and from there, the stakes just got higher. The loss of Otis and Leslie was a crushing blow but it said that even fan favorites could be killed off.
Station 19 is more family-friendly than Chicago Fire but they have had their share of touching moments. Drama is not as high as Chicago Fire and that may be something the writers will look into if they wish to extend the series.
The One Chicago shows mid-season premieres on January 6 on NBC, while Station 19 returns with new episodes on ABC on March 4, 2021!
Chiara
Please step by our Facebook page Survived The Shows too!