Dopo la proposta del cast di One Tree Hill per un reboot creato da una sceneggiatrice donna per trattare in modo appropriato il ritratto di adolescenti nella serie, ScreenRant propone una lista di 10 sceneggiatrici che sarebbero perfette!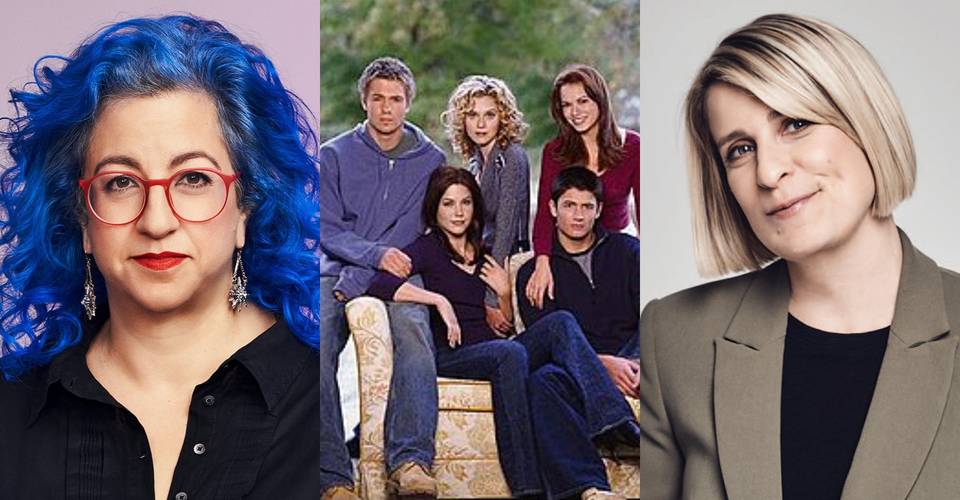 Il mondo è cambiato molto da quando One Tree Hill andava in onda. Da allora Hollywood ha visto molti cambiamenti sortiti dal movimento #MeToo. In quel periodo, Hilarie Burton e altri 17 membri del cast si sono fatti avanti con accuse contro il produttore Mark Schwahn. La Burton ha recentemente proposto sul suo profilo Instagram il fatto che One Tree Hill meriti un reboot, però stavolta interamente creato da una donna, e molti colleghi del cast sembrano concordare con questa sua opinione, tra Sophia Bush, Kate Vogel, e altri.
Una sceneggiatrice donna potrebbe risolvere i problemi per cui la serie era spesso criticata, ovvero l'ipersessualizzazione degli adolescenti, i vestiti scollati, e svergognazione. Negli ultimi anni Hollywood ha girato l'angolo e la vasca delle sceneggiatrici donne di talento si è di gran lunga espansa, quindi ci sono moltissime donne di talento tra cui scegliere come sceneggiatrici che potrebbero dare a One Tree Hill una reinterpretazione meritata ed a stampo femminista.
10. Jenji Kohan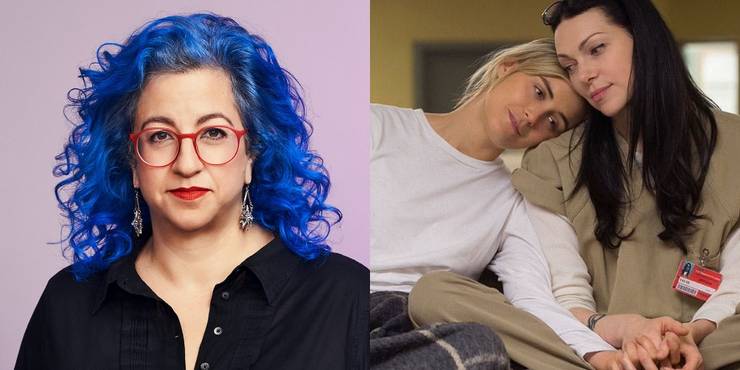 Sceneggiatrice conosciuta per aver scritto delle serie con storie al femminile mescolando l'umorismo con la brutalità. Le donne a cui dà vita nelle serie come Weeds e Orange Is The New Black sono reali, forti, e tridimensionali. Sono motivate dai propri traguardi e le relazioni tra i personaggi si espandono anche oltre l'amore romantico. Se lei riesce a creare una serie su una prigione femminile, allora possiamo fidarci di lei per portare al prossimo livello un reboot di OTH.
9. Liz Feldman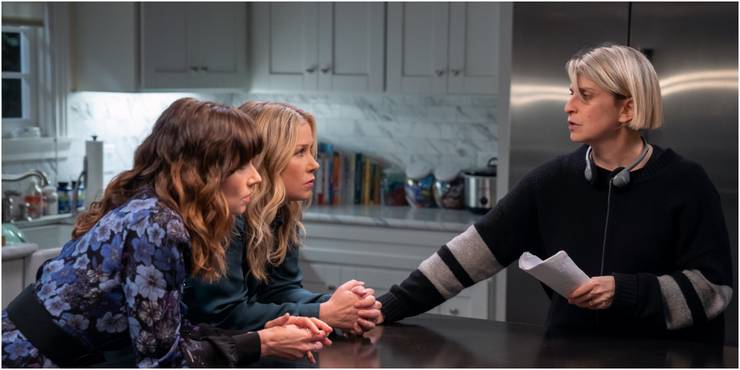 La serie prodotta dalla Feldman, Dead to Me mostra in modo grandioso la dicotomia di un'amicizia al femminile, il che è qualcosa con cui OTH ha avuto difficoltà, mettendo spesso le donne l'una contro l'altra invece che farsi forza reciprocamente. Le due protagoniste femminili di Dead To Me forgiano una potente amicizia, e anche se potrebbero essere più lontano da simili, in qualche modo diventano inseparabili. Se OTH avesse gestito meglio l'amicizia tra Brooke e Peyton più come la Feldman ha fatto con l'amicizia tra Jen e Judy, che si incoraggiano a vicenda ad essere felici anche quando fa male, allora avrebbe potuto essere un esempio migliore per i giovani che lo guardano, invece di finire nei loro libri di testo come esempio.
8. Amy Sherman-Paladino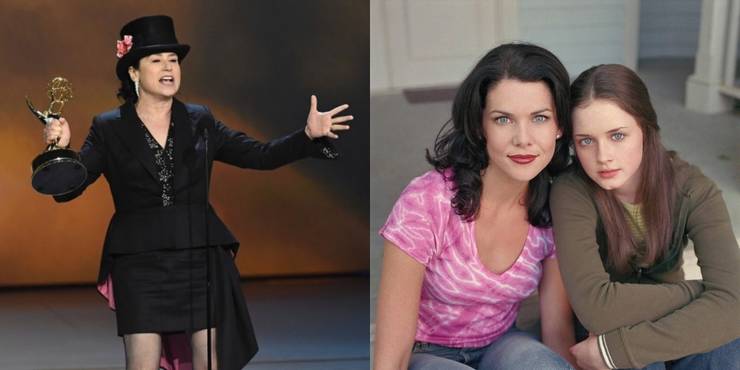 Una sceneggiatrice che era già in azione al debutto di One Tree Hill è Amy Sherman-Paladino, la quale è meglio conosciuta per aver creato Una Mamma per Amica e The Marvelous Mrs. Maisel. Una Mamma Per Amica è una serie contemporanea a One Tree Hill ma il modo in cui le donne sono ritratte in entrambe le serie della CW è largamente diverso. Rory non ha nemmeno perso la verginità fino all'università, mentre le ragazze in One Tree Hill avevano già strisciato la loro v-card prima della fine della stagione 1, alcune addirittura prima dell'inizio della serie.
La Paladino sarebbe stata in grado di aiutare la serie a cambiare la sua attenzione da adolescenti iper-sessualizzati ad una serie su cose più importanti come l'amicizia tra Brooke e Peyton o il legame tra fratelli. Ma il pubblico potrebbe avere bisogno di un sacco di caffè per tenere il passo con il classico dialogo con la parlata veloce per cui questa sceneggiatrice è nota.
7. Callie Khouri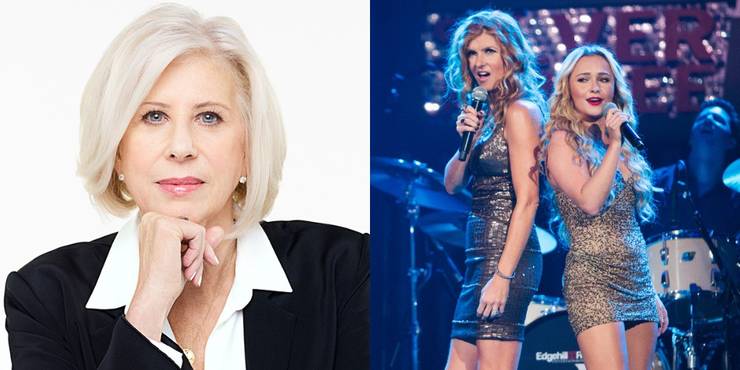 Una cosa che One Tree Hill ha fatto bene è il modo in cui si è focalizzato sulla musica e abbia aiutato molte band emergenti a diventare famose grazie alla serie. E' decisamente qualcosa che un potenziale reboot dovrebbe mantenere e qualcuno come Calli Khouri potrebbe aiutare a realizzare. Il suo periodo da sceneggiatrice di Nashville le dà l'esperienza di lavoro in una serie incentrata sulla musica. E' chiaro che sa il fatto suo visto che Nashville è stato una serie di successo per molte stagioni ed alcune sue storie sono state elogiate. La Khori può portare un po' di magia al Tree Hill, scambiando musica country con alternative rock e The Bluebird con Tric.
6. Elizabeth Berger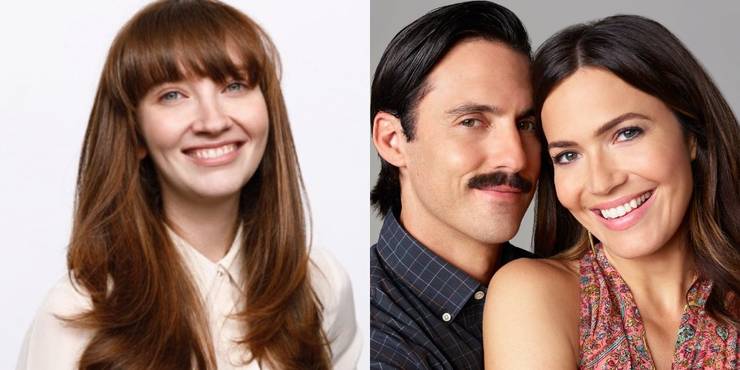 La stagione 5 di OTH può ricordare un episodio di This Is Us, visto che fa un salto nel futuro di 5 anni e aggiunge dei flashback alla serie su ciò che è successo nel frattempo. Molte serie amano giocare col tempo e includono flashback e flashforward ma può facilmente diventare confusionario e far perdere il pubblico.
This Is Us è di gran lunga uno dei migliori spettacoli televisivi che utilizza questa tecnica, rendendo una normale storia lineare sui Pearson, interessante e piena di anticipazione. Questo talento potrebbe contribuire a portare OTH al livello successivo, pur mantenendo le cose speciali su di esso vivo.
5. Winnie Holzman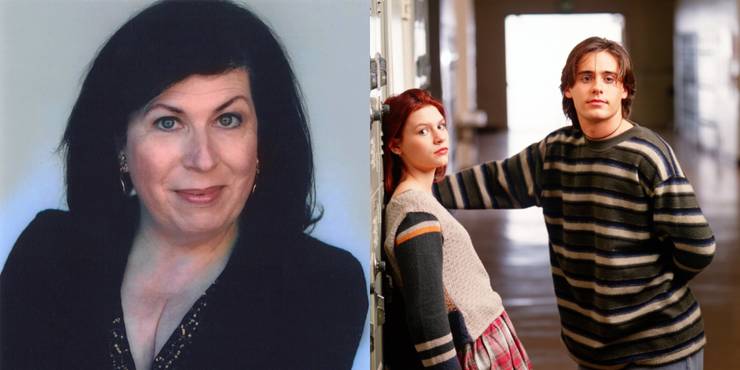 Winnie Holzman lavora in alcune serie con sentimenti simili a One Tree Hill, e la sua serie più famosa prova che abbia una perfetta esperienza coi reboot. Lavorando come produttrice in My So-Called Life può portare una nuova prospettiva alla serie come è riuscita a catturare l'attenzione di molte persone quando Claire Danes stava conquistando lo schermo. Data anche la sua esperienza in Roadies aggiunge anche della vena musicale allaserie e aiuterebbe nel ri-raccontare le storie come la scalata di Haylee al successo e la reazione di Peyton di un'etichetta discografica.
4. Angela Kang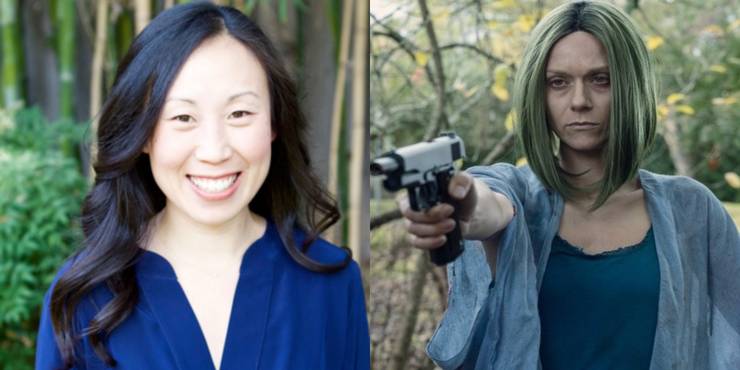 The Walking Dead potrà anche essere benissimo l'esatto opposto di OTH, ma ci sono alcune cose di Angela Kang, l'attuale sceneggiatrice della serie, che la rendono una grande risorsa per dare vita ad un reboot. Per cominciare, ha preso una centrale elettrica di una serie dominata da uomini ed è riuscita a potenziarla al massimo, iniettandoci un po' del suo stile. Dato che One Tree Hill era molto un programma incentrato sugli uomini, per la Kang non sarebbe di certo nulla di nuovo. Inoltre ha recentemente diretto Hilarie Burton nel suo ruolo come moglie di Negan, quindi forse questa esperienza è parte di ciò che l'ha spinta a proporre un reboot di OTH con a capo una donna.
3. Maggie Friedman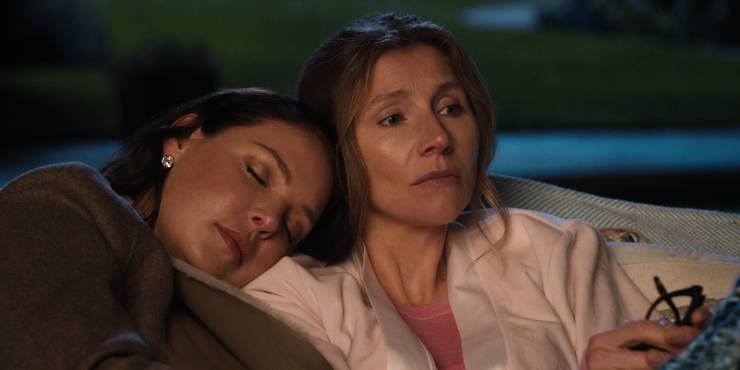 La serie Netflix L'Estate Che Imparammo A Volare tratta del tutto il potere dell'amicizia, quell'amicizia che dura decenni. La Friedman potrebbe prendere temi forti riguardanti l'amicizia che ha aiutato a creare nella serie Netflix e portarli in One Tree Hill, che vede nel profondo era una serie sull'amicizia. La Friedman ha portato in vita una grande serie su delle donne che trovano il proprio potere in un mondo pieno di uomini.
Quel genere di messaggio è esattamente ciò che One Tree Hill ha bisogno, e l'amicizia tra Brooke e Peyton sarebbe più forte col tocco della Friedman. Nonostante Kate sia stata 2 anni senza parlare con Tully e persino Brooke non ci mette poi tanto di più a perdonare Peyton. Ma c'è ancora speranza che la lotta tra Kate e Tully sia per qualche motivo per un motivo migliore di un ragazzo.
2. Liz Tigelaar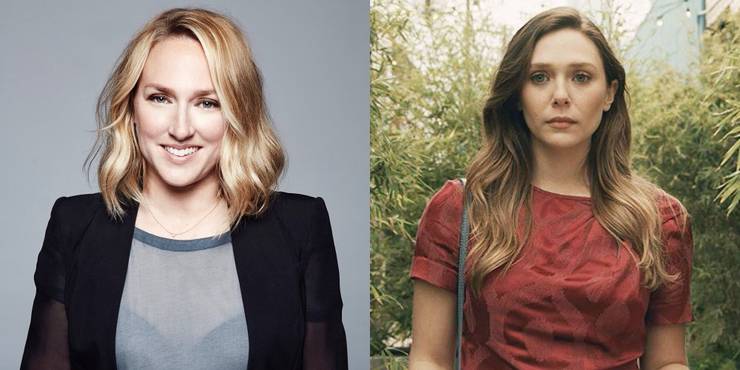 Dopo il suo tocco sensibile nella serie targata Facebook Watch, Sorry For your loss, Liz Tigelaar merita di lavorare per una rete più grande e mostrare il suo talento. E' riuscita ad aiutare un app di social media nella corsa allo streaming, che è dimostrato dal fatto che è ancora la cosa più importante a venire dal servizio, anche se si è conclusa pochi anni fa.. La Tigelaar sarebbe altrettanto una buona scelta per via del suo lavoro a Switched at Birth, una serie che andava in onda su Freeform e condivide con One Tree Hill l'amore per il basket e l'importanza dell'essere un giocatore in squadra.
1. Carly Mensch & Liz Flahive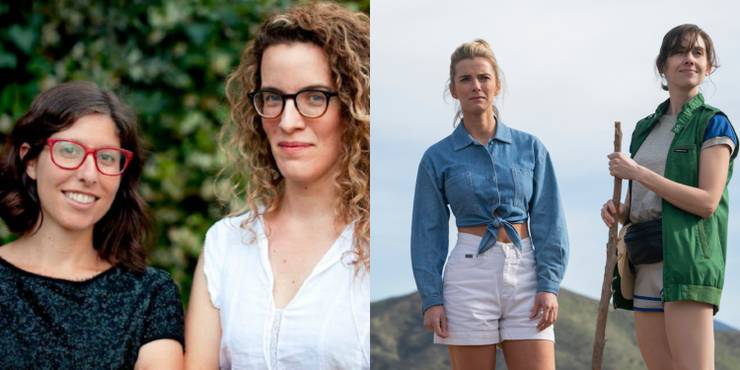 Queste due sono riuscite a produrre una serie che è partita con un'amica che va a letto col marito della sua migliore amica e in qualche modo finisce per diventare un racconto incoraggiante sulla forza e il potere delle donne. La serie è riuscita a non indugiare troppo sulle vite amorose della squadra di wrestling, allontanandosi dal tropo dei triangoli amorosi che erano così famosi in OTH e mantenendo tutte le litigate sul ring. Queste due sceneggiatrici sono conosciute per come ascoltano le preoccupazioni del cast ed il loro essere recettive, con Flahive che racconta in un'intervista che, "…anche se avevamo un gruppo di attrici in body ogni giorno, volevamo che si sentissero a loro agio come se indossassero jeans e una maglietta."
Questo livello di preoccupazione sarebbe stato apprezzato sul set di OTH, considerando che Kate Voegele, interprete di Mia nella serie, ha risposto alla richiesta della Burton per un reboot con: "Siamo in tre. Tiro un sospiro di sollievo solo pensando a una donna che prende quelle decisioni di guardaroba!"
Continuate a seguirci per altre novità su Sophia Bush ed i suoi progetti!
Chiara
Non dimenticate di visitare la nostra pagina Facebook Survived The Shows e mettere mi piace per rimanere sempre aggiornati!