Among the brightest up-and-coming stars of her generation, Lauren Lyle has used all of her Scottish essence and charisma to earn a leading role in ITV's drama series Karen Pirie. The drama comes from the producers of Line of Duty and Bodyguard and will premiere on ITV in September!
"I am completely overjoyed to be bringing the formidable force that is DS Karen Pirie to life through Emer Kenny's slick adaptation. The world Emer has created using the backbone of Val McDermid's much loved books is electrifying and hooked me immediately. I couldn't ask for a more creative, supportive and energetic team to be joining. I'm so thankful to Val, Emer, World Productions and ITV for welcoming me wholeheartedly on board."

Lauren Lyle on her new project
Lauren Lyle teased some detail about Karen Pirie at 2021 BAFTA Scotland!
"What can I say about Karen Pirie? Mmm nothing! [Laughs] No, come on, it's like… the joy of my life! The most incredible experience ever, the coolest and coolest youth cast, the most amazing authors ever… […. ] It's very funny, very dark, very snappy and very fresh and I definitely don't think you've seen anything like it before!"

Lauren Lyle
Karen Pirie is a young, fearless Scottish investigator with a quick mouth and determined desire for the truth. With the series set to see her reopen a historic murder case that has renewed interest thanks to a provocative true crime podcast. Personally, I believe Lyle will be able to portray the investigator in a unique, fresh, Scottish and perfectly suited way to the character's nature.
As reported by Digital Spy, the three-episode series will be based on the acclaimed Scottish crime writer, Val McDermid's debut novel in the series, The Distant Echo.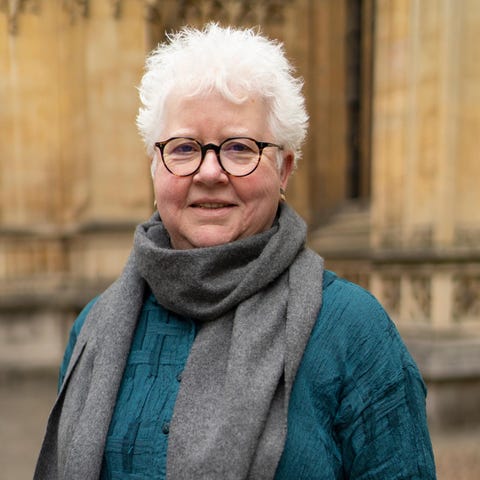 "When teenager Rosie Duff (Casualty's Anna Russell-Martin) was found brutally murdered in the Scottish university town of St Andrews in 1996, suspicion fell on the three drunken students who were discovered at the scene of the crime, claiming to have found her body; Sigmund 'Ziggy' Malkiewicz (Jhon Lumsden) Tom 'Weird' Mackie (Jack Hesketh) and Alex Gilbey (Death in Paradise's Buom Tihngang). But with a lack of forensic evidence, no charges were brought and the police investigation floundered. Twenty-five years on, someone appears to be willing to risk everything to keep the secrets surrounding the case hidden. Do the three men know more than they previously revealed? How flawed was the original investigation? And can Karen uncover the truth of what happened to Rosie that fateful night?"

Karen Pirie's official synopsis
Gareth Bryn (Line of Duty) will direct, Clare Kerr (The Nest) is producing, and McDermid, Simon Heath and Emer Kenny will executive produce.
The cast includes Sex Education's Chris Jenks as Jason 'Mint' Murray, Blithe Spirit's Zach Wyatt as DS Phil Parhatka, The Salisbury Poisonings' Michael Shaeffer as Tom 'Weird' Mackie senior, His Dark Materials' Ariyon Bakare as Alex Gilbey senior, and Unforgotten's Alec Newman as Sigmund 'Ziggy' Malkiewicz senior.
Her prove of great acting skills as Marsali Fraser on Outlander has opened many doors in the British television business for Lauren Lyle…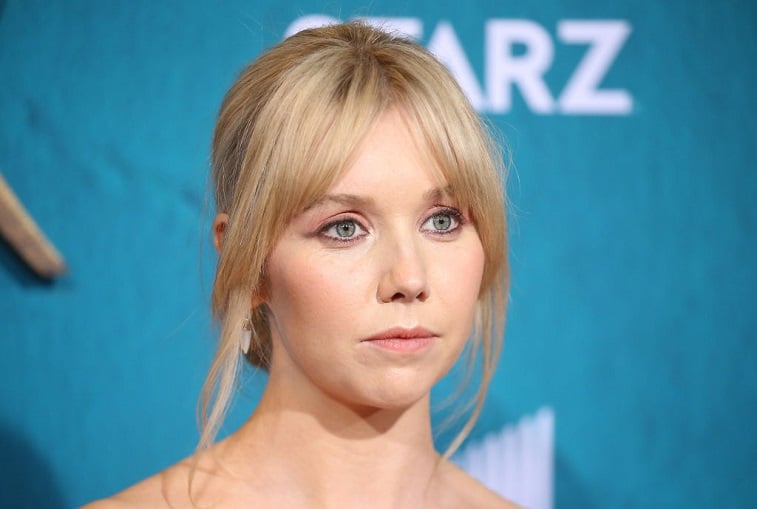 Before seeing her debut as protagonist on Karen Pirie, in fact, we saw her acting alongside important names such as Suranne Jones (Doctor Foster), Rose Leslie (Game of Thrones) and Anjli Mohindra (Bodyguard) in the thriller miniseries Vigil.
The young Scottish actress has also created her own podcast, hosting a series of prominent female personalities to talk about current affairs, cinema, books and music, entitled She's A Rec.
Anyway, Lauren Lyle is one of the most beloved faces in the Outlander cast. She was also listed as one of most anticipated characters of the upcoming season.
Keep following us for more news on Outlander Season 6 and its cast!
Chiara
Don't forget to like us on Facebook, Instagram and Twitter, Survived The Shows / @survivedtheshows / @SurvivedShows to keep updated!