Welcome back with the review of episode 3×11 of Manifest! We are now very close to the end of the season, with only two episodes left that will be broadcast on the same day: double episode for the grand finale!
Although we are at the end, there are still lots of unanswered questions – even more than when the third season has begun!
In addition, all the characters are starting to freak out: between Ben, Michaela, Cal and Angelina who was already out of her mind!
Ben
After he attacked the Xer in the last episode, Ben is in prison. The judge however seems a bit biased (and not on Ben's side) and sets bail at half a million dollars. Poor Grace is forced to give up the restaurant to free her husband, who is on probation. This, however, does not stop him from wanting to do everything alone, trying to solve a mysterious Callinng that involved many of the passengers.
Let's hope he doesn't violate his parole – although I wouldn't mind seeing him in a suit again 😉
Cal
The Calling also involves Cal personally, who gets help from whom? From that psycho Angelina, who's staying in Cal's room without his parents knowing. Ah Cal, I get that you're a child, but sometimes you're really stupid!
In addition to the Calling, Cal does have burns on his body. A normal person would immediately advise to tell the parents, but we are still talking about Angelina, what can we do?
I'm sure Angelina will steal Eden, especially after Cal tells her where the spare key is!
I'm also curious to see what happens to him now that he's at NSA headquarters.
Michaela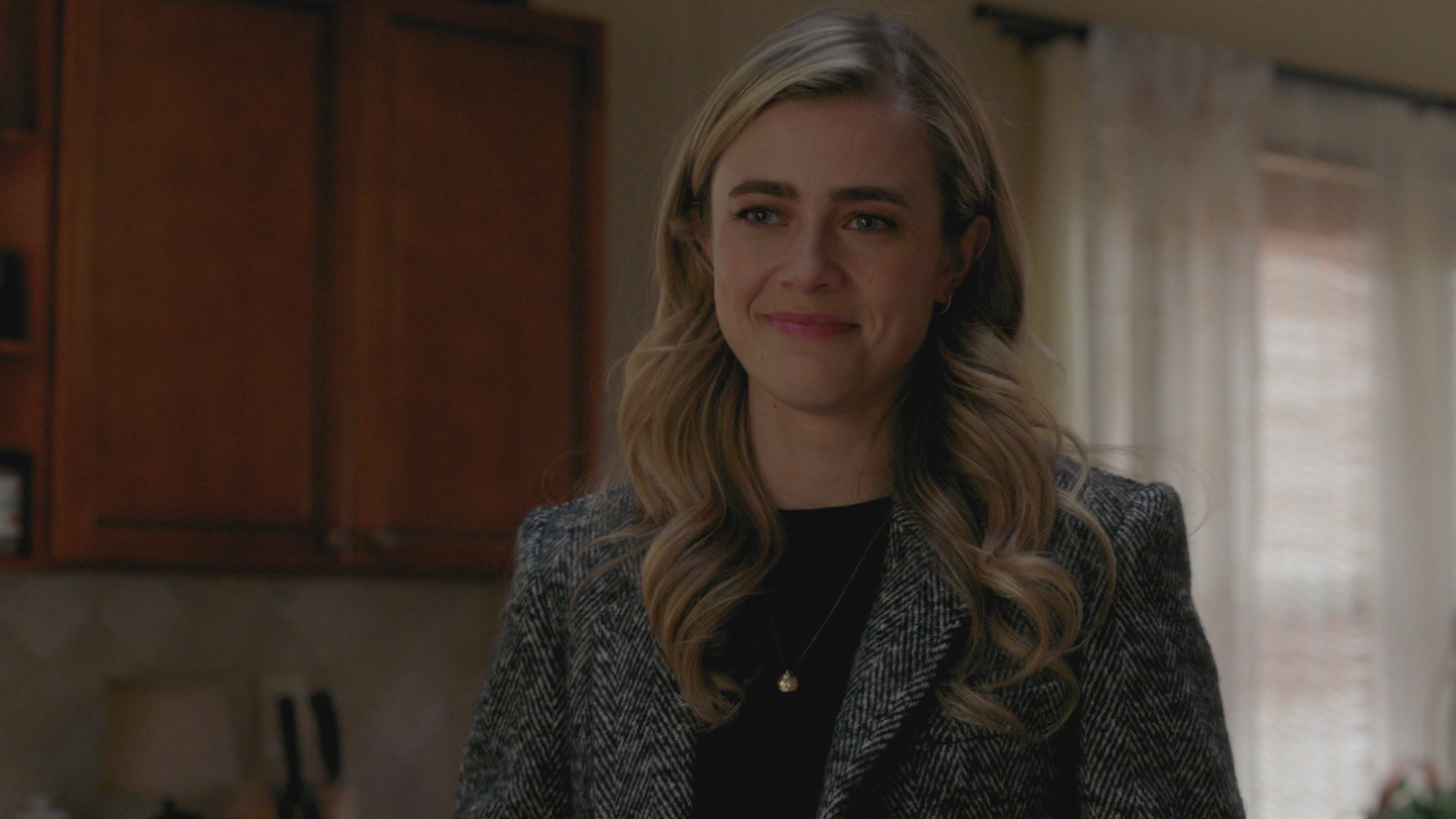 Then there's Michaela, who gets caught up in a madness raptus decides to quit and give up her badge. Okay, her reasoning makes sense and she's also right: the point is it was a sudden decision! Plus I wonder, if no one in that family works, how do they live? One of the many unanswered questions of Manifest!
What do you think of episode 3×11 of Manifest? Are you ready for the final? Keep following us, see you next week!
Aurora
Please step by our Facebook page SurvivedtheShows too!