Viewers aren't the only ones who are surprised by the One Chicago shows on NBC as they continue to draw high ratings but the actors involved are also continuing to find out unexpected stories for their characters. Case in point, actors Jesse Lee Soffer from Chicago P.D. and Nick Gehlfuss from Chicago Med discussed with TV Insider about Halstead brothers' respective storylines in the One Chicago new season, premiering on September 22.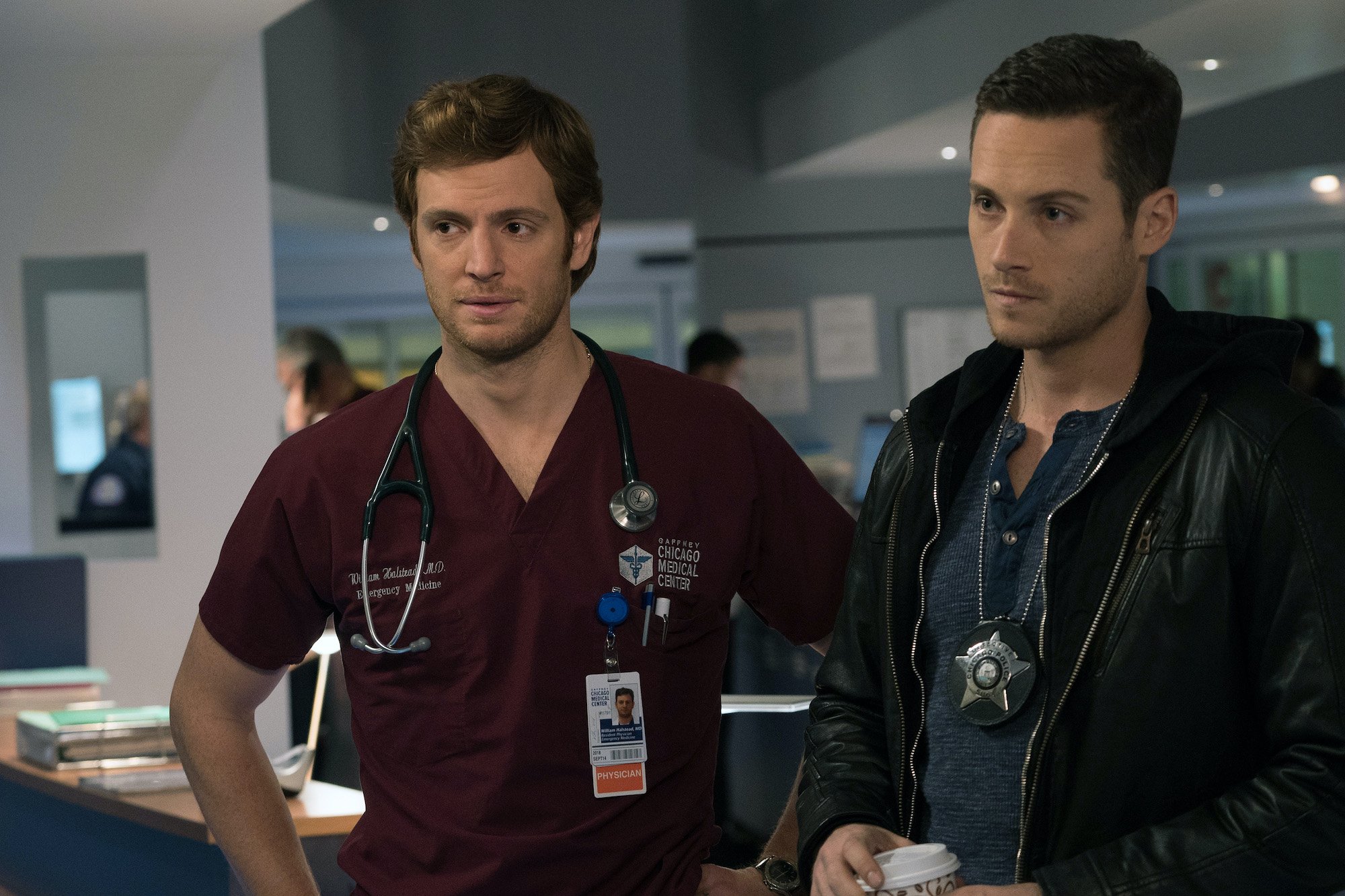 On Chicago Med, Nick Gehlfuss talked about new characters showing up this season but in particular for Will Halstead, the actor explained:
"There's a secret investigation that's going on that I was surprised to be a part of and happy to be a part of. [There is a] restructuring of the show [given the cast changes that will be evident when the new season begins]"

Nick Gehlfuss
Over on Chicago P.D., Will's brother, Detective Jay Halstead (Jesse Lee Soffer), who became engaged last season to girlfriend Detective Hailey Upton (Tracy Spiridaikos), will have some conflict given she was involved with some not-so-legal activities last season with Sgt. Voight (Jason Beghe). How long will it take before Jay figures out there's something going on with her? "He is a detective so you would hope sooner rather than later," laughs Soffer.
Jesse Lee Soffer opened up with Scifi Vision and let us known that he would love a cross-over between his character and Nick Gehlfuss'. However, it's still unknown if there will be this time frame. But he wishes it since he loves working with his costar.
Crossovers are Nick Gehlfuss' favourite part of working in the One Chicago universe!
"That is my favorite part, the crossovers, although we've had to taper back because of COVID. I always thought it would be interesting – I have a brother on PD (Jay Halstead) and he goes undercover – so I would love [to go undercover]. The beauty of a crossover is you come on as a character and get wrapped up in their profession, so you have to play the character in this other world. I love to do something new, and I would love to go undercover with Jay, maybe where he knows he needs a doctor on the hush, and to help someone. That would be fun.

One of my favorite storylines on Med was when I was in negotiations for a wedding venue and it just so happened my brother was looking into this guy, and that whole storyline was so fun. What any actor loves is to transform, and so going undercover gives you the opportunity as your character to play something different than your character.

As for this season I can't say but I will tease that Will is going to be expected to do other things other than his medical practice…"

Nick Gehlfuss
What does Nick like the most about working with Jesse Lee Soffer?
"He is so easygoing and a professional, he loves what he does and it's good to work with someone who knows their stuff. I also think – he would attest to this – that we're sensitive dudes, we have to emote emotionally and I think we are like that in real life, so we have deep conversations about what we're going through. Sometimes guys shy away from that or don't want to talk at all but Jesse and I can do that. I have missed him, last year we were on separate schedules so we're due for some good hangs."

Nick Gehlfuss about working with Jesse Lee Soffer
Aren't you curious to know more about what's ahead for Halstead brothers?
Keep following us to learn more about the world of One Chicago, the single series and its cast!
Chiara
Source: TV Insider
Please step by our Facebook Survived The Shows, Instagram @survivedtheshows e Twitter @SurvivedShows accounts too!