Chicago PD is coming back with its new season. With the start of Chicago PD 9 we will find out what happened to Kim Burgess, played by Marina Squerciati.
In the end of last season, Burgess was kidnapped and shot. The actress had already anticipated that at the beginning of the new season fans will see Kim in the hospital.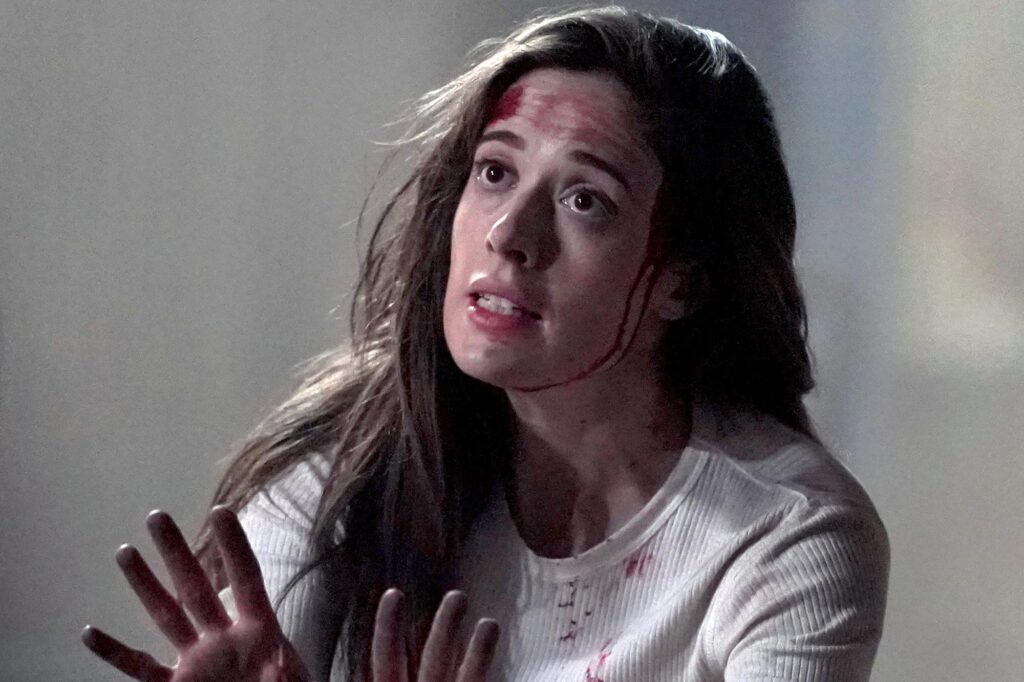 What will happen to Kim Burgess
Marina Squerciati anticipates that everything that happened to Kim will affect her mental health. In fact, she will suffer from post-traumatic stress disorder (PTSD).
She's really affected in the beginning. Whatever she is suffering though, she's put a mask on in front of her kid, which is something we all do. We want to show our kids our best selves [because] we want to make them into the best people we can. But she is fighting a darker side of herself and that's winning.

Marina Squerciati for Hello Magazine
It's going great. In the first episode [fans will see] I am intubated and in the second episode I am not doing so well but I am alive. But we had to switch episode one and two for filming due to availability so the first episode I was not doing well and I have PTSD – but then I went back into a coma!

Marina Squerciati
Kim will be supported by her former boyfriend, Detective Adam Ruzek (Patrick John Fleuger).
However, the "real challenge" will be the relationship between [Hailey] Upton and Burgess "because Upton knows Roy is dead and Burgess' PTSD is [manifesting] because she thinks Roy is still out there, waiting to get her".
It is not known what the relationship between Kim and Adam will be, since Kim has included the name of her examong the custodians of her adopted daughter Makayla. We'll probably see more moments between Adam and Makayla, and that will definitely complicate things between him and Kim!
UPDATE
Time to recover for Burgess!
Despite the wound, Burgess is "back right away. We see what her struggles are coming back, I think in the second episode. But there isn't too much of a jump" said Spiridakos.
It's a question of whether or not she feels ready to go at it. But yeah, I think mostly in the second episode, she starts to deal with it. She's eventually gonna heal from the physical wounds, but it's still a journey to heal from the psychological ones and her ability, or even desire, and to what extent she's going to be a police officer or not. And she's got McKayla. There's a lot going on with her.

Beghe
We're gonna see more of Hailey and Kim's friendship!
It will be exciting to see [Hailey and Kim] blossom and develop, I hope, a friendship. The relationship between Upton and Burgess hasn't been explored, and I am excited to see, in little ways and big ways, how that brings us together and pulls us apart. I had asked for more of this female friendship, and they were already going in this direction, so it's pointless for me to bring things up!

Marina Squerciati
It'll be interesting to see Hailey and Kim with what has happened with Roy and Hailey and that dynamic and not being able to tell Kim and what that will feel like. I would love to see some of that.
Spiridakos
That secret takes a backseat for a couple of episodes. I'm guessing around 908 or 909, we're going to see that. I hope [there's] some sort of interaction between her and Burgess because unfortunately, she's the key to Burgess having that thing that Burgess is able to give Sarah, that peace, "you're safe now." Burgess doesn't feel like she's safe and that's really hard as a person and also as a mother.

Marina Squerciati says to TVInsider
There may also be an alliance between Kim and Samantha Miller (Nicole Ari Parker)
Samantha Miller, however, has something in common with Burgess: both women believe that Roy is still alive and have been wronged by him! Could this make them bond?
"Oh, my gosh! You know, no one's asked me that. What an interesting question. They totally have a bad guy in common. I love that. Put it out there; that's the logline."

Marina Squerciati
Are we going to see any Burgess-Platt scenes coming up?
Another woman we would see as an ally for Burgess is Platt. Will we see them soon together?
"Amy Morton is the shining star of this whole series. I think everybody wants some scenes with Platt. So I hope that everyone gets them because she just makes every scene better." says Squerciati to TvInsider.
Are you curious to discover the storyline of Kim Burgess in season 9 of Chicago PD?
Source: Hello Magazine
Aurora
Don't forget to step by our Facebook Survived The Shows, Instagram @survivedtheshows e Twitter @SurvivedShows accounts to keep yourself constantly updated!