Sophia Bush was one of the hosts of the 2021 Emmy Awards, which were held last night in America. Before presenting the Awards, she made everyone envy with her gorgeous red carpet dress!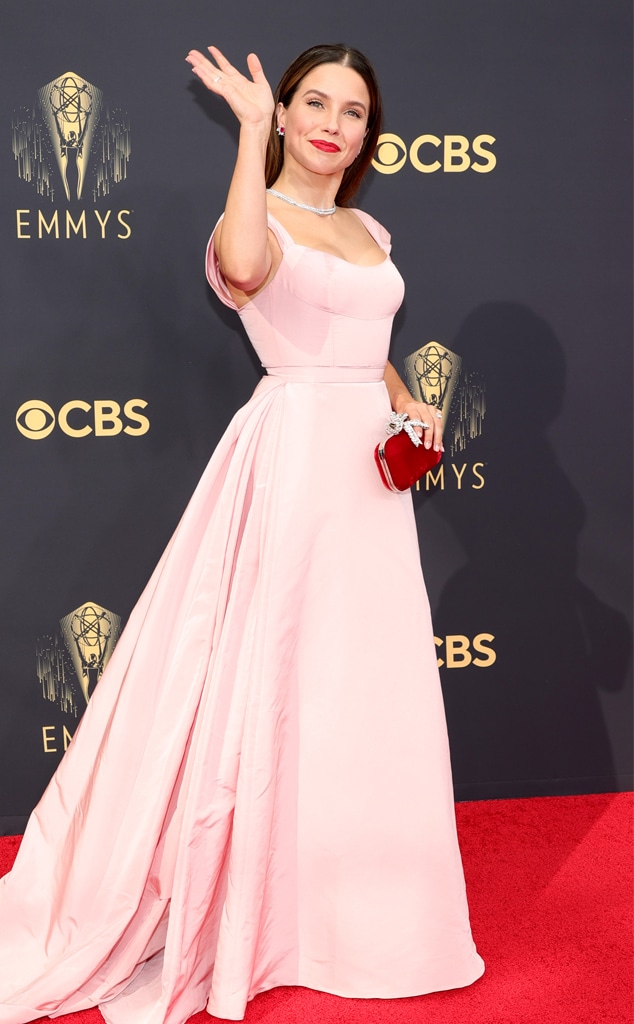 The look
For the Emmy Awards, Sophia Bush opted for a look with a touch of old Hollywood. A smooth pink silk dress by Markarian, with train and flap sleeves.
Among the jewels stands out the necklace; as a bag, a red clutch.
Her fiancée Grant Hughes' support!
Even though she was alone on the red carpet, that doesn't mean she didn't get support from fans, friends, family and especially from her boyfriend Grant Hughes!
The man showed support for his girlfriend through stories on Instagram.
"So proud of you love" he wrote under a pic oh Sophia presenting the Awards.
Do you like Sophia Bush's look for the Emmy Awards?
Aurora
Please step by our Facebook page SurvivedtheShows, Instagram page @survivedtheshows and Twitter page @SurvivedShows to keep yourself updated about movies and tv series!!