One of the most successful series of the last period is Scenes from a Marriage: here is our review of the miniseries starring Jessica Chastain e Oscar Isaac!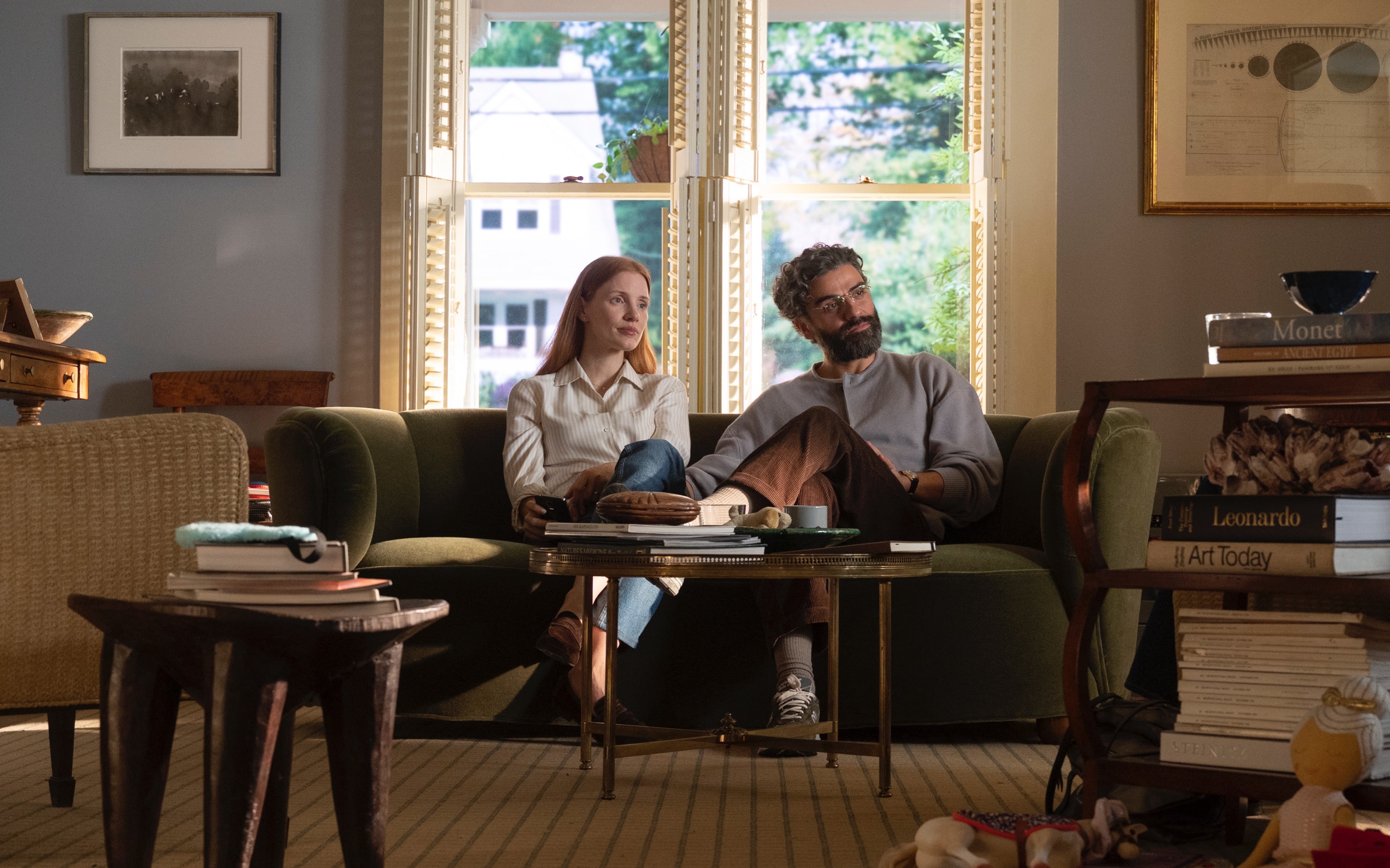 A mini-series consisting of 5 episodes, which although so short manages to leave you much. Personally, it left me with a sense of emptiness and sadness, but I'm a lover of this kind of shows.
Mira and Jonathan's story is not often seen in movies and TV shows. A raw, real story, showing all the ups and downs of a marriage. Poetic in telling the reality, this series is a small jewel that I highly recommend you to watch.
What this series leaves to its viewers is the awareness that there are no perfect marriages. That reality is not always roses and flowers and that what from the outside can appear as the perfect marriage, actually hides many problems. Problems that often not even the partner knows about, for lack of communication.
"Scenes from a Marriage" does not have a hero and a villain: although it is difficult to try not to find a culprit in what happens to the couple and their marriage, the truth is that the fault is theirs.
Mira and Jonathan are two human people who make mistake just like any human being. Sometimes it may be difficult to understand some choices of the protagonists and also not agree with them, because their story is complicated and toxic.
The cast: two real performances
Very particular the beginning of the episodes – and the end of the last episode – in which you see the two protagonists enter the character.
And speaking of the protagonists, I'm sure that Jessica Chastain (Mira) and Oscar Isaac (Jonathan) will be flooded with Emmy's and Golden Globes, as well as the whole series. From the cast, to the script, to the direction. Everything is impeccable in this series!
The performance of Chastain and Isaac leaves you breathless: two real and raw interpretations, which show all the vulnerability, despair, passion, anger and sadness that accompany the protagonists in these 5 episodes. You can feel all the emotions felt by the characters, especially in the most poignant moments of the series.
Why should I watch the series?
Because it will open your eyes to the reality that surrounds us; because marriage is made of ups and downs, of communication, of love and passion.
'Cause the ending will leave you a little disappointed at the beginning, but in retrospect you will understand that it is the most suitable ending: two people who love each other and will always love each other, but who are not meant to be together.
Keep following us and let us know if you have already seen this series!
Aurora
Don't forget to like our Facebook Page Survived The Shows to stay constantly updated!