It seems that a well-known actress who starred in Lost would actually also have to play Izzie Steven in the medical drama Grey's Anatomy!
The role was then assigned, as we know, to Katherine Heigl, who recently returned to our screens with the Netflix series "Firefly Lane".
But so, who would have taken her place?
The answer is given by Entertainment Weekly. During an interview, actress Yunjin Kim, known for her role as Sun in Lost, revealed that she had auditioned for Grey's Anatomy!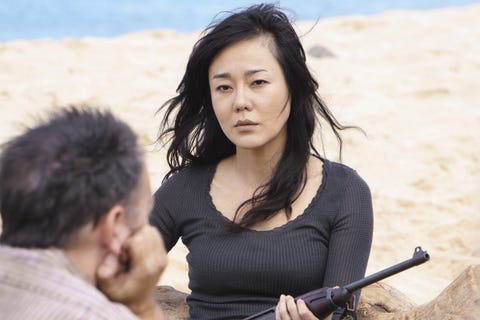 Yunjin Kim of Lost auditioned for the role of Izzie Stevens in Grey's Anatomy
That's right, she didn't audition for the role of Cristina Yang as many might have thought. Lost was one of the first auditions of the actress, but the first ever was that for Grey's!
Lost was one of my first auditions, but Grey's Anatomy was my first. I did not audition for Sandra Oh's character [Cristina Yang], it was for Izzie, and I got a callback.
Kim then explained that she actually tried for the role of Kate – who was later played by Evangeline Lilly – on Lost not long after. And even though they immediately informed her that they didn't think she was right for the part, they were so impressed with what she had to offer that they wanted to write her a new character.
Sun was created for her!
Sun became Sun after my audition. I had a great audition with JJ Abrams, 'I'm happy with that,' and kind of closed the chapter on that. I got a call a couple hours later from my agent, and they were super excited," she remembered. "They're like, 'They're going to write a role for you.' I had a phone call with JJ for about 40 minutes [after that].
But Kim insisted on waiting for a call from Grey's Anatomy. The actress says:
"My agents were like, 'Why? You got cast on an amazing show. "You should pack up and try to find a place in Hawaii.' I was like, 'I don't know, I might like Grey's Anatomy more'. I didn't want to put all my eggs in one basket. What if this falls out, you know? I had no guarantee. But anyway, I ended up not going back to the callback."
Aurora
Please step by our Facebook Survived The Shows, Instagram @survivedtheshows e Twitter @SurvivedShows accounts too!