Il giorno più bello del mondo, the meeting with Alessandro Siani who talks about his movie, between special effects, fairy tales and superhero women.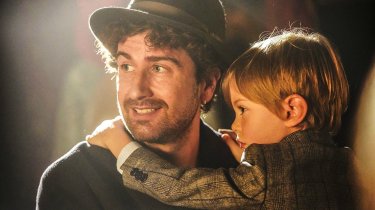 Not a Christmas release as we might have expected, but a six-hundred-theatres programming starting from October 31 to "show the market that you can have Siani even on a different date" explained Nicola Maccanico from Vision Distribution at the presentation of Alessandro Siani's new movie, Il giorno più bello del mondo, at Alice nella Città, the autonomous and parallel section of the Film Festival in Rome. A room full of children during the screening for schools, ovations, laughter and open-stage applause, demonstrating that the ingredients of his stories like and bring the kids into the room.
A few years after the success of Mister Felicità, the Neapolitan comedian returns to the big screen with a movie that combines action, special effects and fable, which we discussed in our review of Il giorno più bello del mondo: "It was an eight-month job, until a few weeks ago we were still finishing finishing some things," he began by thanking all the cast who followed him in the enterprise, starting with Leigh Gill committed to "jump from my set to Joker's".
How wonderful: Change of course for Alessandro Siani.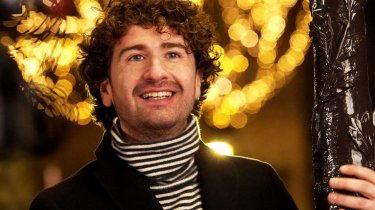 In Il giorno più bello del mondo, Alessandro Siani plays Arturo Meraviglia, manager of a small theater now in decline, who is forced to deal with 'weird legacy' left by his uncle: two children, Rebecca (Sara Ciocca) and Gioele (Leone Riva). After the initial discomfort he will find out that perhaps he has the key to heal all debts in his hands: Joel is a magical child and has super powers. On his trail a team of scientists from whom Arturo will seek in every way to protect him. "I never practiced the subject of reflection in my movies, but after a confrontation with Massimo and Nicola we thought of a cinema that was full of emotions as well as laughter," he said.
Inside we ended up with several themes: from the ransom that "in a man's life is always important", to technology, "in our homes we now have talking appliances. I have the impression that today everything is done at home: food, clothing, TV, everything comes home and comes out little while we're playing football in the courtyards as children. Il giorno più bello del mondo is the possibility for everyone that something changes his life, I was interested in telling this".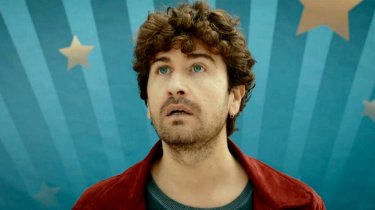 This time though Siani does a step forward and compared to his previous movies he changes his course by directing a more reflective comedy, full of quotes and tributes to the world of avanspettacolo; he explained the reason why in such way: "It was time for me to start working on a script, I always let improvisation be my star; this time I tried to follow a script, Although improvisation was not as lacking as the scene in which I tell the story of Snow White. It was supposed to last two minutes, but I was having so much fun that it lasted ten minutes, the kids' laughs are real. – revealed the actor-director – On the other hand, more careful work was necessary for the second part of the film, where the rhythm is tighter". The quotes are many because "the script allowed it", starting from the initial scene that takes place in a theater: "We used some materials used by Zeffirelli, then there are compliments to American comedy movies".
"People often say that cinema is therapy, but I don't make movies to cure myself, I make them because people laugh and get excited. I hope to have succeeded," he said.
The fairy tale, special effects and superhero women.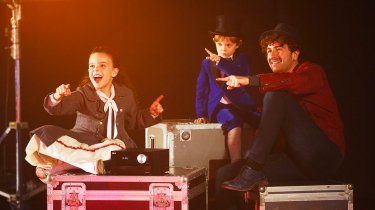 The role of women, called "super sheroes", is resolutive. "The intervention of female characters in this story is fundamental, it's a bit like in life: when you're lost you turn around and find them there with everything already solved. Entering the character of the hero does not belong to me, it comes naturally to women".
Il giorno più bello del mondo is also a fairy tale where the magical element has a vaguely retro taste; it is a dimension that Siani had already explored in previous movies, a language that turned out to be "precise and perfect even for this story. I like it because it allows me to stray from what happens every day, which as a citizen does not reassure me. But my vibe on the classic fairy tale was running out, the sentimental inspiration was in danger of becoming repetitive, so I inserted some more modern lines and I wanted to throw myself and the audience with a final action"
Opening up to fantasy has needed a massive use of special effects. "There are so many of them even where you can't see them, it was an endless job. It is a typical Italian fear not being able to make movies where there are many effects, instead in Italy there are great potentialities", he concluded not before spiking on the choice of the release date: "I'm not interested in releasing at Christmas, a time that historically brings audiences into the room and that definitely makes you cash more. I know it's a risk, but I wanted to put the movie first and then release it on October 31 puts me less tension for the receipts; of course, if they arrive is better, we will all be happier. It is a new challenge, the same as Il principe abusivo released on February 14, we hope to inaugurate a date that will work", far from the Christmas overcrowding and the Checco Zalone cyclone, in theatres from January 1, that however "plays another championship and doesn't need a challenge with me. We're all movie fans".
Source: Movie Player
Please step by our Facebook page SurvivedtheShows too.