You may know actress Lily Collins for playing Emily Cooper in Netflix series Emily In Paris – Let's see 10 fun facts you don't know about Lily Collins. Do you think you know everything about her?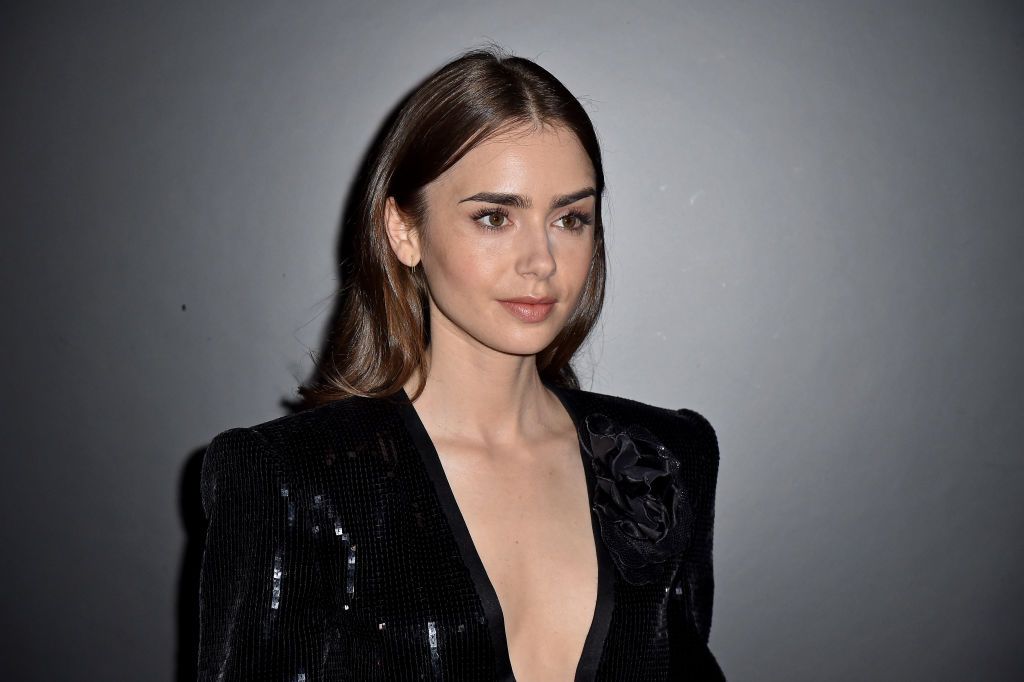 1- Lily Collins was born on March 18, 1989: this makes her a Pisces!
2- She is the daughter of Phil Collins, the long-time Genesis drummer with also a solo career.
3- She has been married to Charlie McDowell since 2021. Charlie is the son of Mary Steenburgen and Malcolm McDowell! They got engaged in September 2020.
4- She wrote a book, titled Unfiltered: No Shame, No Regrets, Just Me, released in 2017, where she revealed that she suffered from an eating disorder as a teenager.
5- Her favorite music video of her dad Phil Collins with Genesis is "I Can't Dance" (1991).
But that's not all!
6- Collins starred in many films, but the breakthrough was in 2013 when she starred in the title role of Clary in Shadowhunters – City of Bones. Other relevant titles are Mirror Mirror with Julia Roberts, The Blind Side with Sandra Bullock, To the Bone, Love, Rosie..
7- She is close friends with Shadowhunters' co-star, Kevin Zegers. His two daughters call her "aunt".
8- Since 2013, she has been one of Lancôme's testimonials. The Maison Lancôme has also dedicated a collection to Emily In Paris!
9- She studied to become a journalist and attended the University of Southern California. However, she left school after starring in The Blind Side to focus on her acting career. She did, however, cover the 2008 US election for Nickelodeon!
10- Over the years, she has dated stars such as Zac Efron, Taylor Lautner, and Jamie Campbell Bower, with whom she has had a troubled relationship of back and forth.
Did you know any of these 10 fun facts about actress Lily Collins or not?
Keep following us for more news about the world of Emily In Paris and its cast with upcoming projects!
Aurora
Please step by our Facebook page SurvivedtheShows, Instagram page @survivedtheshows and Twitter page @SurvivedShows to keep yourself updated!