It's been 15 years since the first episode of One Tree Hill and in all this time spent watching it we learned so much about love, friendship, family and ourselves – Brooke Davis, played by Sophia Bush, was one of the show's most loved characters. Although it was only signed for a few episodes at the beginning, Sophia was able to conquer the public, so much to become regular and be one of the few protagonists to have participated in more episodes of the series: 186 out of 187 !!
But what did Brooke Davis teach us in the 9 years of the show? Here is a list of the most important lessons we must always keep in mind.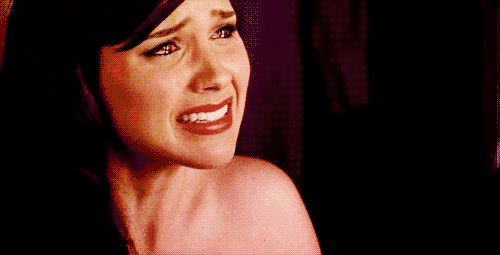 1:
Always believe in yourself, even when others do not.
Not everyone in life will support you 100% in the decisions you make. Forget them. Believe in yourself because you can do anything you want. If you really want something, you'll do it. Do not let the others throw you down.
2:
Do not abandon your friends.
Some people will come into your life by becoming some of the most important people. No matter what happens, what you will have to face and endure. Friends will always be something you will need to face hostilities.
3:
It's right not to be well.
Despite the strength we try to have, sometimes life wins over us and we often forget a fundamental thing: it's okay to be sad sometimes. It's okay to cry and accept the fact that not everything is perfect. We have all our moments of weakness and it is absolutely normal as well.
4: 0 is not a size.
In our society the media tell us what size we have to wear and how much we have to be thin. They tell us that if you're not the size of the models on the cover then you should not be happy. Health should always be in the first place and as long as you're happy forget everything that the internet or the newspapers say. You are beautiful as you are and this is the most important thing.
5:

Do not let your happiness depend on a boy.
No matter how good it is to think of fairy tales and a dream-like relationship, it does not always go as we think. Boys are often stupid and our heart breaks. We just have to remind ourselves that even if they make us suffer, it must not be for them to decide on our happiness, but ourselves.
6:
Respect yourself.
Respect for oneself is really a difficult thing for some people. Some of us want attentions and love and for this we leave others to make fun of us by determining their importance. You are much more than that boy who does not treat you like a princess. You deserve much more, so do what is best for yourself and forget those who do not see how special you are.
7:

People will label you and it will be up to you to overcome those labels.
People will talk about you, make fun of gossip and interfere in your life. It happens to receive labels on something. It's up to you to be strong enough and ignore what others say. You know who you are and how much you are worth, so do not let the judgment of others interfere with your life.
Keep following us to stay updated on the world of movies and TV series!
Desirée
Please check out our Facebook page SurvivedtheShows, Instagram page @survivedtheshows and Twitter page @SurvivedShows to keep yourself updated on the world of TV series and movies, but not only!