There are some series' season finales we look forward to, but there are other we're DYING to watch! Some examples? Grey's Anataomy, The Resident and Chicago Fire!
Sometimes fans know major twists in advance. For the 2021-2022 season, we already know that we'll be seeing a Resident star whose character died in perhaps the most heartbreaking episodes of the series earlier this year. Chicago Fire is celebrating a wedding with a special guest. Two actors are returning to Grey's Anatomy, which might give some fans the update they're hoping for about their favorite couple.
The Resident
Emily VanCamp's nurse practitioner Nic Nevin died in a car accident earlier this season, but we'll see her again in flashbacks in the May 17 Season 5 finale. The flashbacks will go back to "a pretty happy time" for Nic and her husband, Dr. Conrad Hawkins, as he tries to figure out how to move on.
"We have sort of set up both Billie Sutton and Cade Sullivan as potential love interests for Conrad, in fairly subtle and sometimes less so ways, but he hasn't figured out who, and there are complications on both sides," EP Peter Elkoff said. "At the beginning of the last episode, he realizes that he has to figure out how to move forward with his life."
Chicago Fire
Even though Casey left Firehouse 51 to look after his late best friend's son, he couldn't miss such an event! Matt will be back in the Season 10 finale, airing May 25 to be Kelly Severide's best man for his and Stella Kidd's wedding!
Casey will "support Severide through what will be a very topsy-turvy wedding," EP Andrea Newman said. "He's also there to spend time with Brett [Kara Killmer, whose character is still in Chicago]. These are two people who are really in love, but there are a lot of challenges for the couple. It puts a spotlight on their situation and how different it is from Severide and Kidd, who live together and get to see each other every day."
Grey's Anatomy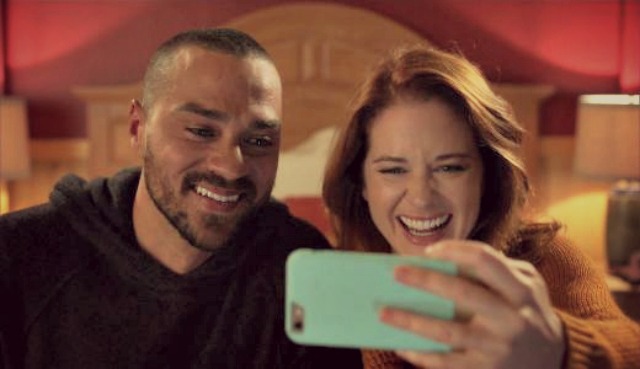 Jesse Williams and Sarah Drew are set to reprise their roles as Jackson and April in the Season 18 finale of Grey's Anatomy, which airs May 26! Last we saw them — Drew returned for Williams' exit arc in Season 17 — they moved to Boston with their daughter. No details have been released yet as to what brings them back to the show.
"I think it's pretty possible that he rekindles a romantic connection to his ex-wife, they're damn good together, but most importantly what he needs from that is friendship and kindness, and patience, and understanding, and I think that he will get that with her and be able to share and give and reciprocate it as well," Williams said in the past on a possible Japril reunion.
Which of these season finales are you dying to watch?
Keep following us for more news!
Aurora
Source: TVInsider
Please step by our Facebook page SurvivedtheShows, Instagram page @survivedtheshows and Twitter page @SurvivedShows to keep yourself updated!