On April 4, 2023 Episode 11 of 911 Lone Star Season 4, entitled Double Trouble, is airing on FOX. Let's take a first look!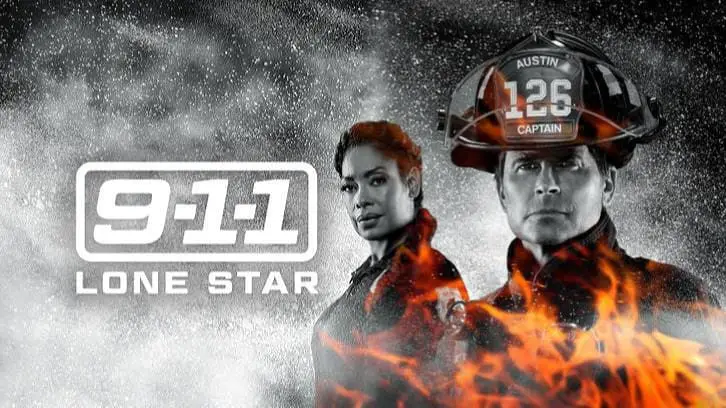 Synopsis
FOX has released the synopsis or details for 911 Lone Star Season 4 Ep11. Keep following us for more news – we'll upload them as soon as available!
The 126 race to rescue a woman with an arrow shot into her head; Judd is doubly surprised by news Wyatt shares; Mateo helps a family member in need and comes to regret it.
Cast: Rob Lowe as Owen Strand; Gina Torres as Tommy Vega; Ronen Rubinstein as T.K. Strand; Sierra McClain as Grace Ryder; Jim Parrack as Judd Ryder; Natacha Karam as Marjan Marwani; Brian Michael Smith as Paul Strickland; Rafael Silva as Carlos Reyes; Julian Works as Mateo Chavez; Brianna Baker as Nancy Gillian; Skyler Yates as Evie Vega; Kelsey Yates as Izzy Vega
Guest Cast: D.B. Woodside as Trevor; Amanda Payton as Asha; Bella Blanding as Melody
Will we see any more of Judd's son on 9-1-1: Lone Star?
Wyatt will next be seen in the episode slated to air on Tuesday, April 4, when he surprises Judd and Grace with not one, but two, life-altering announcements. 
Bonus Scoop: Grace's parents are due to soon return, setting the stage for her to finally confront Dad about his adultery….
Will we see any aftermath for 9-1-1: Lone Star's Carlos after he was held captive earlier this season?
It (thankfully) appears that Carlos has fully recuperated from that near-death situation, but… that doesn't mean there won't be more bumps on the road to the Tarlos wedding.
What's coming up for 9-1-1: Lone Star's Grace and Judd?
They will continue to prove that they are one of drama's strongest couples, though Judd will fear for Grace's safety when she personally gets involved in a 9-1-1 call (and teams up with Carlos again).
Promotional pictures
FOX has released the promotional pictures for 911 Lone Star Season 4 Ep11. Keep following us for more news – we'll upload more as soon as available!
Promo
FOX has released the promo or sneak peek for 911 Lone Star Season 4 Ep11. Keep following us for more news – we'll upload them as soon as available!
Tuesday's 9-1-1: Lone Star will be a bit trippy in more ways than one.
Season 4, episode 11 is a 9-1-1 crossover of sorts, with actor Julian Works pulling double duty as Lone Star's 126 firefighter Mateo and as Mateo's cousin, Marvin, who appeared in the back of a cop car in episode 2, season 2 of the franchise's "mothership" series.
"Mateo gets a phone call from his cousin who's in trouble. It seems that Mateo is the one family member that Marvin could always rely on to help him out" Works tells EW. "And that's because of this guilt that Mateo has — he feels kind of indebted to his cousin Marvin."
And EW can reveal that while Mateo attempts to help his delinquent cousin in real life, a series of events will lead to a dream sequence of sorts that plays out like a sitcom titled Double Trouble.
Under the direction of Bradley Buecker, Works — as well as Natacha Karam, Gina Torres, and Rob Lowe — put on their laugh-track smiles in an exclusive preview of the sitcom's theme song, which was scored and written in part by the episode's writer, Jamie Kessler.
Lone Star co-creator Tim Minear admits the sitcom sequence "leans into the ludicrousness" of the story line, but wants to be clear that it is "not a gimmick."
"It's a gimmick in the sense that it's a highly stylized choice," he explains. "But the thing I love about it so much is that you're actually getting Mateo's backstory through this sitcom plot that's happening in his head. Once he comes out of that, you discover that the reality is some version of that happened in his real life."
What do you think of this preview for 911 Lone star Season 4? Tell us in the comments!
Keep following us to stay updated on the world of movies and TV series!
Chiara
Source: SPOILER TV
Please step by our Facebook page SurvivedtheShows, Instagram page @survivedtheshows and Twitter page @SurvivedShows to keep yourself updated!