On January 31, 2023 Episode 2 of 911 Lone Star Season 4, entitled The New Hot Mess, is airing on FOX. Let's take a first look!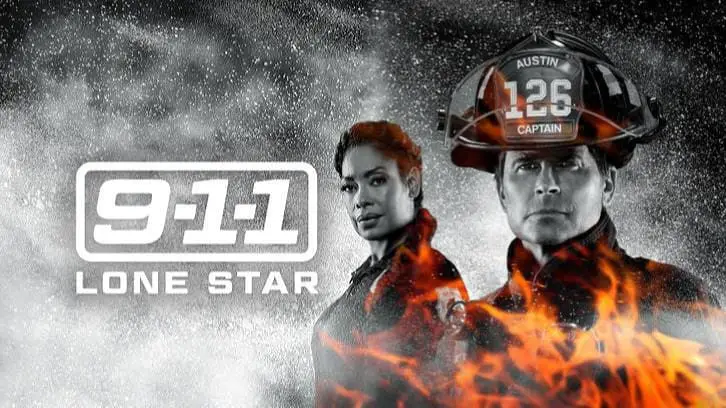 Synopsis
FOX hasn't released any synopsis or details for 911 Lone Star Season 4 Ep2. Keep following us for more news – we'll upload them as soon as available!
CAPTAIN STRAND AND THE 126 RACE TO THE RESCUE WHEN A WOMAN IS TRAPPED IN A RUNAWAY HOUSE ON AN ALL-NEW 9-1-1: LONE STAR TUESDAY, JANUARY 31, ON FOX
Captain Strand and the 126 race to the rescue when a woman is trapped in her mobile house that has been hijacked by her ex; Owen has a run in with former nemesis Sgt. O'Brien and is then questioned by the FBI; Tommy asks Grace dating advice; T.K. and Carlos meet with Iris Blake in the all-new "The New Hot Mess" episode of 9-1-1: Lone Star airing Tuesday, Jan. 31 (8:00-9:01 PM ET/PT) on FOX. (NLS-402) (TV-14 D, L, S, V)
Tarlos host dinner guest from hell
In the 9-1-1: Lone Star season 4 premiere, Carlos revealed to his fiance, TK, that he's been secretly married to his high school best friend, Iris. And in this week, they'll have to convince her to sign the divorce papers so they can get married… Just another normal day in Austin.
"Her meds tend to remove the filter. She can be blunt but not malicious," Carlos (Rafael Silva) warns TK (Ronen Rubinstein) of Iris (Lyndsey Fonseca) in EW's deliciously awkward sneak peek clip from Tuesday's episode, "New Hot Mess".
"It's probably one of my favorite episodes that we've done in four seasons," Rubinstein tells EW, because it shows a sassiness from TK. It's very interesting to see how he handles this high-stress situation. At first, you think, 'Of course Iris is going to sign the divorce papers. They're not really together in a relationship.' And she just makes it so difficult. She pushes TK's buttons. I had such a blast playing that man, because I hadn't gotten a chance to discover that yet."
Silva and Lone Star co-creator Tim Minear say this Iris twist is something they'd discussed as far back as when Silva was cast on the first responder drama in 2019, but Rubinstein has faith Tarlos can weather this hurdle to the altar.
"This is just one more thing in the very complex, beautiful, layered relationship that is Tarlos," he says. "But this [Iris situation] shows that they are in this together and they are each other's support system, and they love each other truly unconditionally. I think they're great poster boys for that, just unconditional love."
Cast:
Rob Lowe as Owen Strand; Gina Torres as Tommy Vega; Ronen Rubinstein as T.K. Strand; Sierra McClain as Grace Ryder; Jim Parrack as Judd Ryder; Natacha Karam as Marjan Marwani; Brian Michael Smith as Paul Strickland; Rafael Silva as Carlos Reyes; Julian Works as Mateo Chavez; Brianna Baker as Nancy Gillian
Guest Cast: D.B. Woodside as Trevor; Lyndsy Fonseca as Iris Blake; Neal McDonough as St. O'Brien
Promotional pictures
FOX has released some promotional pictures for 911 Lone Star Season 4 Ep2. Keep following us for more news – we'll upload more as soon as available!
Promo
FOX hasn't released any promo or sneak peek for 911 Lone Star Season 4 Ep2. Keep following us for more news – we'll upload them as soon as available!
What do you think of this preview for 911 Lone star Season 4? Tell us in the comments!
Keep following us to stay updated on the world of movies and TV series!
Chiara
Source: SPOILER TV
Please step by our Facebook page SurvivedtheShows, Instagram page @survivedtheshows and Twitter page @SurvivedShows to keep yourself updated!