Chad Michael Murray gives One Tree Hill fans some hope for a potential revival of the show!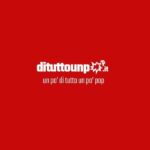 Interviewed by TV Fanatic last week, One Tree Hill star Chad Michael Murray shared his thought on the possibility of a One Tree Hill revival coming back… one day!
"Who knows? But I think it would have to be taken under new guidance and let out into the world. Who knows? I've always heard things over the years, but nothing ever came to fruition. But hey, you never know."

Chad Michael Murray
When Murray talks about "new guidance" he clears refers to a new showrunner. In 2017, 18 women of One Tree Hill — including leading ladies Sophia Bush, Hilarie Burton and Bethany Joy Lenz — spoke out against creator Mark Schwahn in a letter published by Variety.
Though Schwahn would need to be replaced, much of the original One Tree Hill cast remains in touch.
Sophia Bush, Hilarie Burton and Bethany Joy Lenz — who played Brooke Davis, Peyton Sawyer and Haley James Scott, respectively — are taking on a new OTH project, a rewatch podcast. On iHeartRadio's "Drama Queens," the trio will watch the melodrama from the beginning, which means watching themselves at the very beginning of their careers. The new venture has them a little on edge.
OTH wouldn't be the first revived teen show. There's a long history of the CW/WB shows coming back, including Roswell, Veronica Mars and Gilmore Girls. Gossip Girl will join the ranks this summer on HBO Max, so a One Tree Hill return isn't far-fetched.
Keep following us for more news on Sophia Bush and her projects!
Chiara
Source: US Magazine
Please step by our Facebook page Survived The Shows too!