One Tree Hill alum Chad Michael Murray is starring opposite Hallmark star Cindy Busby in a new Christmas movie called "Holiday Train."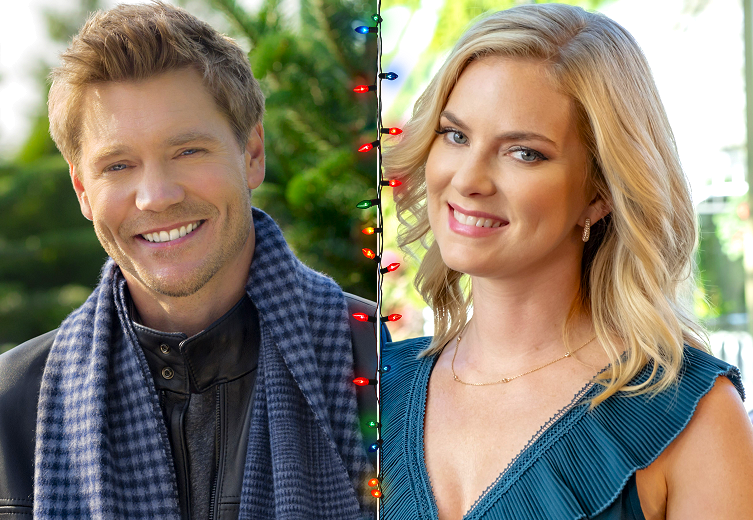 While some details are known about the movie, certain parts are still a mystery. It's not yet known if the new movie will be premiering on The Hallmark Channel or on Lifetime this holiday season, or a different network entirely.
"A single mother discovers messages from her late father through a model train set they built together at Christmas, all while finding new love with the owner of the local hobby shop."

Official synopsis
Production for Holiday Train starring Chad Michael Murray and Cindy Busby is currently ongoing!
Busby and Murray are now on their third week of filming the movie. The Hallmark star shared a photo on Instagram about a week ago. There she said she was starting "week 2 of this fun project.", certainly referring to filming the new movie "The Holiday Train."
Obviously fans couldn't resist to sneak into the set to take some photos stealthily. Heres' some!
HOLIDAY TRAIN starring Cindy Busby and Chad Michael Murray filming in North Bay. https://t.co/wQBl3VVNtQ

— Ho! Ho! Holiday Viewing! (@SleepyKittyPaw) August 20, 2021
Spraying the snow on my way back home. pic.twitter.com/PNFBlaQNez

— Renée (@ReneeMMcDonald) August 20, 2021
It is 98° here right now and he's going to die in that flannel! (Not my photo!) pic.twitter.com/pR8fYvALmF

— ? Tricia (@rainbowstiel) August 20, 2021
Looks like my city is filming another Christmas movie! pic.twitter.com/u9vDtqG8zM

— ? Tricia (@rainbowstiel) August 20, 2021
Child actor Callum Shoniker, who is the voice of Rocky in the PAW PATROL movie, is also a part of the HOLIDAY TRAIN cast.

"Shooting with my guy Callum as we celebrate his big movie coming out today," HOLIDAY TRAIN star Chad Michael Murray wrote.

? https://t.co/qRxO5CB5D0 pic.twitter.com/c329Ojm23S

— Ho! Ho! Holiday Viewing! (@SleepyKittyPaw) August 21, 2021
Keep following us for more news on upcoming movies and TV series!
Desirée Bernardin
Source: Heavy.com
Please step by our Facebook page Survived The Shows, Instagram page @survivedtheshows, Twitter page @SurvivedShows to keep updated!