Hallmark Channel has a new series coming: The Way Home follows the lives of three generations of women in a single family with a time travel curveball thrown in. We at Survived The Shows had the pleasure of chatting with Samora Smallwood, who stars as Monica Hill, about her experience in the making of The Way Home and what fans can expect. Check out full interview below!
What's been the main element in Monica's character and the show in general that fascinates you the most and drew you to join The Way Home?
SAMORA SMALLWOOD: Very good question. What I love the most about The Way Home is that sometimes you think about Hallmark and you think you know what kind of a show it's going to be. But this is really new for Hallmark because it's a series that follows a family of women who are really trying to heal the past, learn to forgive themselves and each other and come together as a family. Those are themes, I think, especially now in the world, everyone can relate to and there's also a time travel element in the show, that is really cool.
For me as an actor, what I really loved was that it's the first time I play a character who also has a teenage version of herself in the show. So, for viewers, it's really great because there's three generations of women, so you can watch it as a family and there are teenage characters. So I have teenage Monica in the show and it was really fun to do that.
It was also great because it's a female-driven show. All of the main characters are women.
And for me, what was fun is that you meet Monica, my character, and Chyler Leigh is one of the leads of the show and she plays Cat Landry, and when I first read the description of the character, I was what's called like a frenemy. We all know that person from high school who was kind of your friend but would say little underhanded insults or make you feel bad about yourself and you were always in competition, so that's who my character is to Kat Landry.
But what interested me about the character was going under the level of that and understanding why women sometimes feel they do have to compete with each other. And instead of making Monica be a mean girl, I really wanted to find out what she was vulnerable about. What her regrets were, what her hopes were, and come together as friends. So that was my favorite part.
Is there any feature in Monica's character that you can relate to on a personal level?
The way that Monica and I are most similar is that I'm a very compassionate, empathetic person. The character that Andy McDowell plays, her son in the story went missing years and years and years in the past. So that was kind of the thing that broke the Landry family and they're all dealing with grief. One of the things about the beautiful life that we live is that everyone has experienced grief. So what I related to in Monica was understanding. She's kind of the leader of the town, she has aspirations to become mayor. She's some people might call bossy and she's in everybody's business in town.
So I really wanted to look at the scripts and see where when I am in scenes with Andy Mcdowell's character, Dell Landry or with Chyler's Kat Landry, how the grief that each of them experiences, one having lost their son, another having lost her brother. And how I relate to that and it allowed it to become a lot more human. So that's one way that Monica and I are very similar. I am a natural born leader, I love bringing people together. I'm very curious.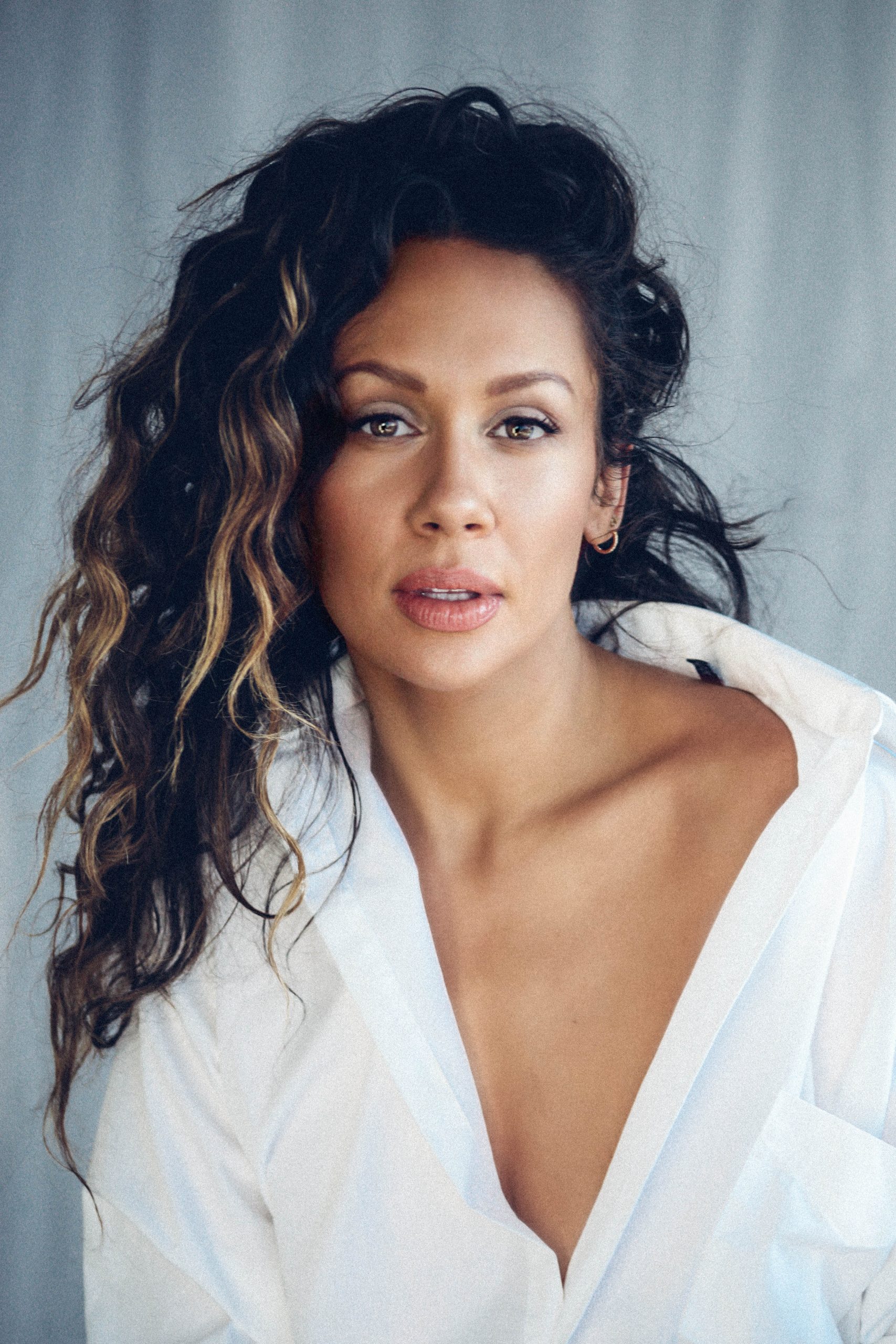 [On the other hand] the ways that we're dissimilar is that Monica stayed in her hometown in her small town, started a family early and had to make some sacrifices for that.
So I'm really lucky and blessed that I get to follow my dreams and aspirations and have the support of my whole family. But I think we're a lot more similar, Monica and I, than different. I think women, especially when we look at how we are similar to each other and where we are different and try to understand that difference from a human perspective and what might make someone vulnerable or see their child self, we can all get along better and not feel like there are so many differences that separate us.
For all the people that haven't watched the premiere yet, how would you describe The Way Home in just 3 words?
Touching. Heartfelt. Powerful
What's been the biggest challenge for you in portraying Monica?
Portraying Monica was a lot of fun. It was a lot of fun to play somebody who is ultimately very confident. She's in her power, she knows what she wants, she knows how she's going to get it. There was a lot of stuff that was fun about Monica. I would say the biggest challenge in playing Monica was that I didn't get to keep the clothes. Literally, I did not. We will see when people watch the show, Monica has some of the best clothes. Everyone votes unanimously on that. The the wardrobe team did an amazing job on everything. That was the hardest part.
If you had the chance to play another character on the show, apart from Monica, which one would you choose and why?
I think I would choose Kat Landry. It's the character that Chyler Lee plays, and the reason why is because she's a very real and flawed woman. She's not stepping onto the scene having everything figured out, and she's not perfect. She has real grief, and what's very admirable about her is that she's working hard to try and fix her family and solve the mystery that caused a traumatic ripple effect for the whole family. It'll be really amazing to see Chyler's performance, and I know that everyone's going to be really excited to see it.
But I think the layers within that story is what would make me want to play that character.
And also Chyler and I talked a little bit about, you know, we talked a lot about it. She has a number of love interests, gentlemen vying for Kat Landry's heart and attention in the show and that is a really fun part. Not gonna put words in anyone's mouth. I would imagine that would be a very fun thing to play. So for viewers who are watching, you're going to get to see a few very handsome men come and try and get cat Landry's affections.
The interview with Samora Smallwood has been edited and condensed for length and clarity. Check out the full interview at the top of the article!
The Way Home, starring Andie MacDowell, Chyler Leigh, Sadie Laflamme-Snow and with Jefferson Brown, premieres Sunday, Jan 15 at 9/8c on Hallmark Channel. Get a preview below!
Keep following us for more news on Hallmark Channel, Lifetime, GAC Family and more!!
Chiara
Please step by our Facebook page SurvivedtheShows, Instagram page @survivedtheshows and Twitter page @SurvivedShows to keep yourself updated!