FBI: International is a FBI spin-off – here is the preview on episode 12 of season 2 titled Glimmers and Ghosts, airing on CBS on February 14!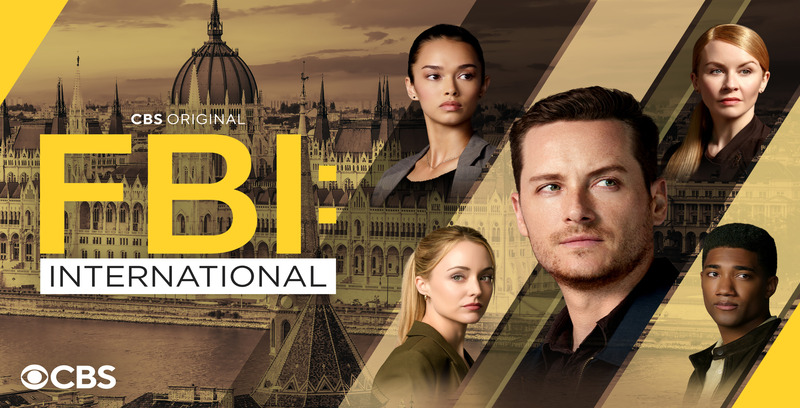 Official synopsis of FBI: International Season 2 Episode 12
CBS has released a preview of what will happen in ep 12 of FBI: International season 2. Let's read what will happen!
The team meet with Jaeger in Berlin. They delve into a case involving an unidentified American who killed an elderly German man.
Cast
REGULAR CAST:
Luke Kleintank (Special Agent Scott Forrester)
Heida Reed (Special Agent Jamie Kellett)
Carter Redwood (Special Agent Andre Raines)
Vinessa Vidotto (Special Agent Cameron Vo)
Eva-Jane Willis (Europol Agent Megan "Smitty" Garretson)
GUEST CAST:
TBA
WRITTEN BY: Edgar Castillo
DIRECTED BY: Kevin Dowling
"I think Scott will go to any lengths to stay a part of the Fly Team," says Kleintank. "But if that means his colleagues lose their jobs, he would walk away."
"Scott is faced with one of the biggest cases that he has dealt with in his career," Luke Kleintank, who has played Scott since Season 1, tells TVLine. "On top of that, he is having to deal with the looming reassignment and Dandridge coming for his job."
Speaking of Dandridge, "He is definitely a suit with an agenda," Kleintank asserts. "Scott is the man doing his job, and Dandridge is definitely trying to get in the way to climb the ladder."
"McKenna is a big question mark for Scott and the team," says Kleintank. "Her storyline remains ambiguous at the moment — no one knows whether she's good or bad just yet. But I think Scott is cautiously optimistic."
Forrester is not one to bow to Dandridge's demands, but as the hour unfolds, the Fly Team vet comes to realize he is not up against just one headstrong man. Far from it. "It doesn't help that Dandridge has connections in Washington, particularly that of very powerful senators…," Kleintank previews.
The team thinks Scott needs to be more proactive in positioning himself, but he's always one step ahead," Kleintank says.
"When it comes to Dandridge, Scott knows he has to play his cards right. Even though he would love to get into a physical fight with him, he is much smarter than that," Kleintank tells TV Insider. "This fight, for him, is a game of cat and mouse, where Forrester is slowly stalking his prey."
"There's no doubt in my mind that Scott would do anything in his power to stop the reassignment," Kleintank says. "But, if that didn't work, I don't think Scott would be happy behind a desk for the rest of his career. Early retirement would be my best guess."
Promotional photos
CBS has released some promotional pictures for FBI: International 2×12 – Keep following us for more news, we'll upload more of them as soon as available.
Trailer and clips
CBS has released the promotional clips for FBI: International 2×12, Glimmers and Ghosts! Keep following to stay updated.
What do you think of the preview on the next episode of FBI: International?
Stay tuned for more FBI: International news and updates!
Desirèe
Please step by our Facebook page SurvivedtheShows, Instagram page @survivedtheshows and Twitter page @SurvivedShows to keep yourself updated!