Grey's Anatomy stars Sarah Drew and Jesse Williams are rooting for a Japril spin-off series and it seems that the one linked to the Avery family in Boston is on the short list.
A Grey's Anatomy spin-off series all on the Avery foundation
Krista Vernoff seems to be working already on several ideas, including that following Jackson, April and Koracick in their adventure in Boston. The background to the story in fact would be really original: a group of people working in a foundation dealing with equity in health care.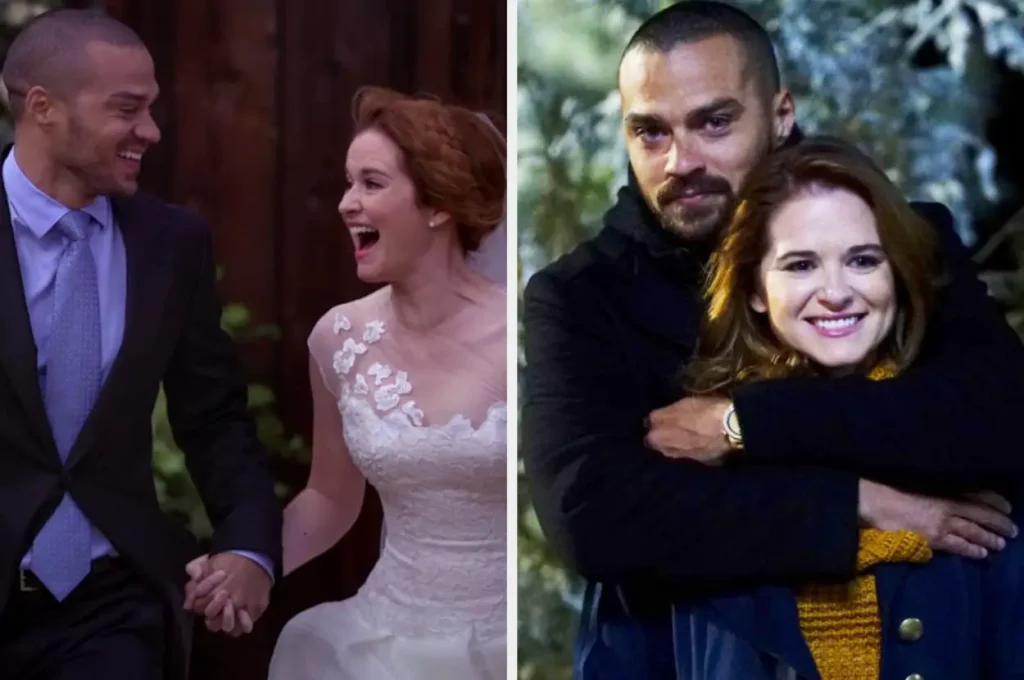 Jesse Williams seems excited at the idea of a spin-off series with his character Jackson Avery as lead
The actor who gave his sould and face to portray Jackson Avery for the past 12 years, Jesse Williams, has expressed the possibility of a Grey's Anatomy spin-off series based on his character's life in Boston.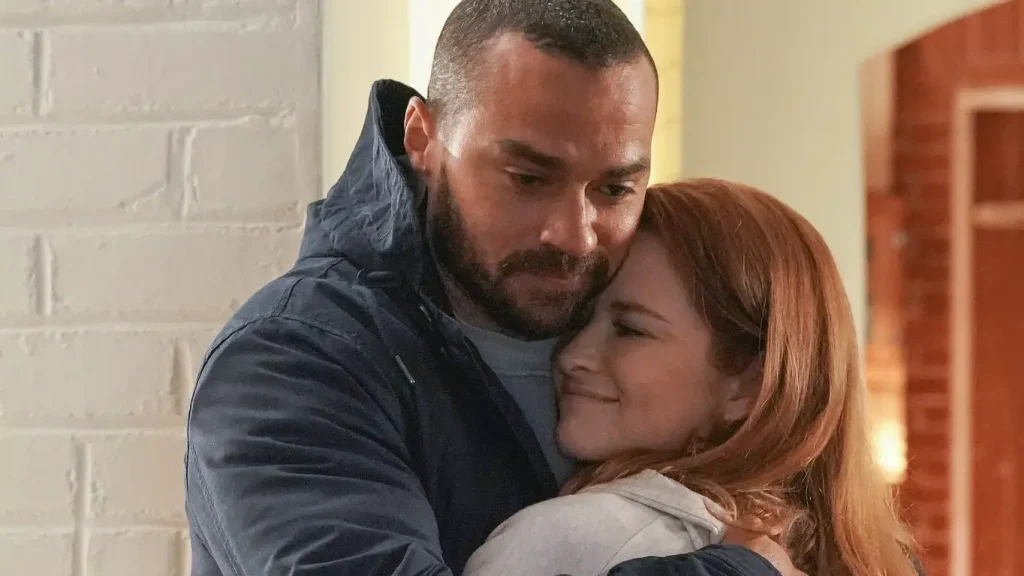 Even though nothing's confirmed for a Japril spin-off, it seems like we'll be seeing Jackson in season 19!
When asked whether he'd make a guest appearance to train the new interns, Williams responded coyly, saying, "I think that's very possible." You can watch the interview here.
"Don't want to get sniped in here," he continued, looking off-camera, "But I think it's very likely that they'll be a way that Jackson will emerge one way or another." We're in need of resuscitation!
Williams added that he's "spent some time" with the new class of Grey's Anatomy interns, and that the experience of working with them was nostalgic as a former Grey's intern himself. 
"It reminded me of when I came in in a crop of four residents that had to learn the ropes," he said. "They were kinda fumbling and figuring it out—both as actors and as characters, figuring out their role in this big, intimidating space. So it was really great to work with them. They're all talented and offer something different." 
Even Sarah Drew, April Kepner, was willing and enthusiastic to the idea of a spin-off on the Avery family
Sarah Drew had previously talked about a potential spin-off series, by thinking that "Japril" at the announcement of his return on Grey's Anatomy had immediately become a trend on Twitter. Of course, she was more than willing and enthusiastic to join the potential show.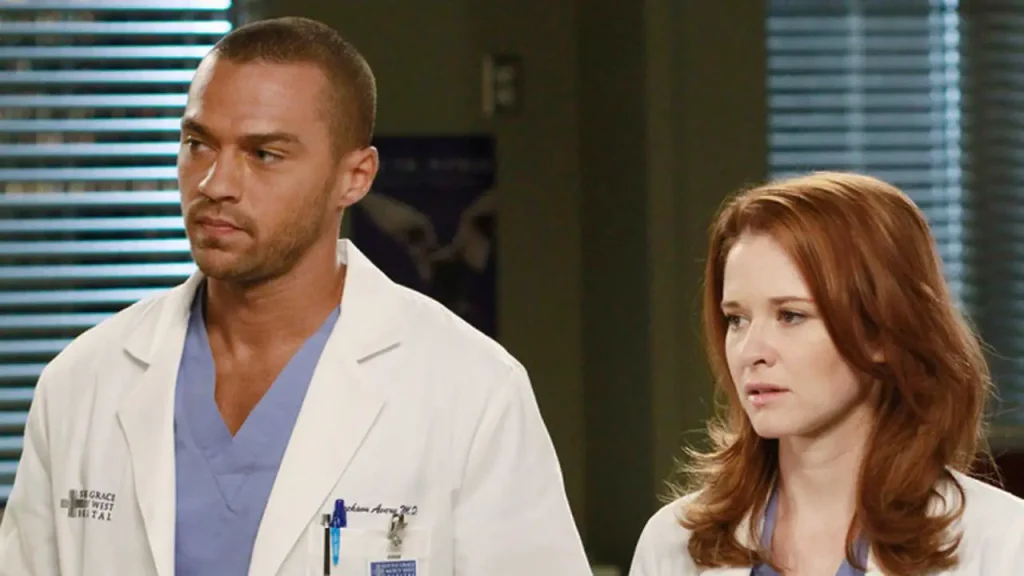 She recently added:
"I think it would be a really interesting and fun story to tell," she says. "Jesse and I obviously love working together, and we have a really tremendous partnership, so I wouldn't discount that as a possibility."
For now then the possibility of a Grey's Anatomy spin-off series on the Avery family is high. Especially because the idea has expanded like wildfire.
She says she knows the fans want it, and she hears their "begging" for a series focused on the two doctors, who were previously married and share a daughter, Harriet. 
"As of yet, it's only living in the fandom right now," she says.
Drew would be totally in for a Japril spin-off
"I get tweets from people every day about a darker, grittier, sexier Japril spin-off," the actress exclusively told Daily Pop's Loni Love and Jai Rodriguez on August 5. "I'm down, I'm in for it, but it's not up to me. You gotta go to the powers that be, man."
As for whether she would return to Grey Sloan Memorial Hospital in the future? "I don't know what's happening in the story, but I, of course, would always love to go back," Drew said. "I love my family there. I had a blast the last two years going back, popping back in and saying 'Hello.' So, we'll see. I don't know."
On September, 28, the actress was vocal about a Japril spinoff.
"So many people ask me about a 'Japril' spinoff, and Jesse and I have both been very verbal about how much we would love to see something like that happen," Drew told ET's Deidre Behar.
"We love working together. We love that relationship and any opportunity to get to see them onscreen together more, I think a lot of people would be happy about that," she acknowledged. "We'd be happy with that, so we'll see."
Sarah Drew's Enthusiastic Reaction to Japril's TV Scoop Awards Nomination for Favorite Couple
There's never a bad time to raise a toast to Japril!
On Aug. 18, Grey's Anatomy star Sarah Drew celebrated the TV Scoop Awards nomination she shares with Jesse Williams for Favorite TV Couple. 
"Hey, everyone!" Sarah said giddily. "So much fun to hear about the E! News Scoop Awards nomination for Favorite Couple. Japril!"
Sarah and Jesse play April and Jackson (a.k.a. Japril) on the ABC medical drama—and their dramatic return on the season 18 finale in May was enough to seal the nomination. 
However, Japril has some stiff competition. In the Favorite TV Couple category, they are up against the likes of Kate (Simone Ashley) and Anthony (Jonathan Bailey) from Bridgerton, Fez (Angus Cloud) and Lexi (Maude Apatow) from Euphoria and Insecure's Issa (Issa Rae) and Lawrence (Jay Ellis).
If you'd like to see Japril take home the prize, voting is now open here!
Keep following us for more news on Grey's Anatomy and its cast!
Desirée Bernardin
Please step by our Facebook page SurvivedtheShows, Instagram page @survivedtheshows and Twitter page @SurvivedShows to keep yourself updated!