Hoping for a Crazy Rich Asians sequel? You're not alone. And Harry Shum Jr. knows fans have been waiting patiently for a follow-up to the 2018 film. 
"That's the No. 1 question I get asked, and people are just so excited. They want it so bad," the actor, who played Charlie Wu in the first movie, told Laverne Cox on Live From E! at the 2023 Oscars on March 12. "I know they're just trying to get it right. Because you know, when you make a sequel sometimes, it's so sped up and you do it so quickly and you don't get the story right. So, they're just really trying to get it right so they can give the fans what they want."
While speaking to E! on the champagne carpet at the Dolby Theatre, Harry, who played a chef named Chad in the film, shared what it meant to him to be a part of the movie.
"I think the biggest part is people texting me, fans, people [saying] how much it affected them, changed them and how they're rooting for a film not just for the award season but just as the change, the difference that we can see and the stories that we tell onscreen," he said. "I think feeling that is the most special part of this whole process."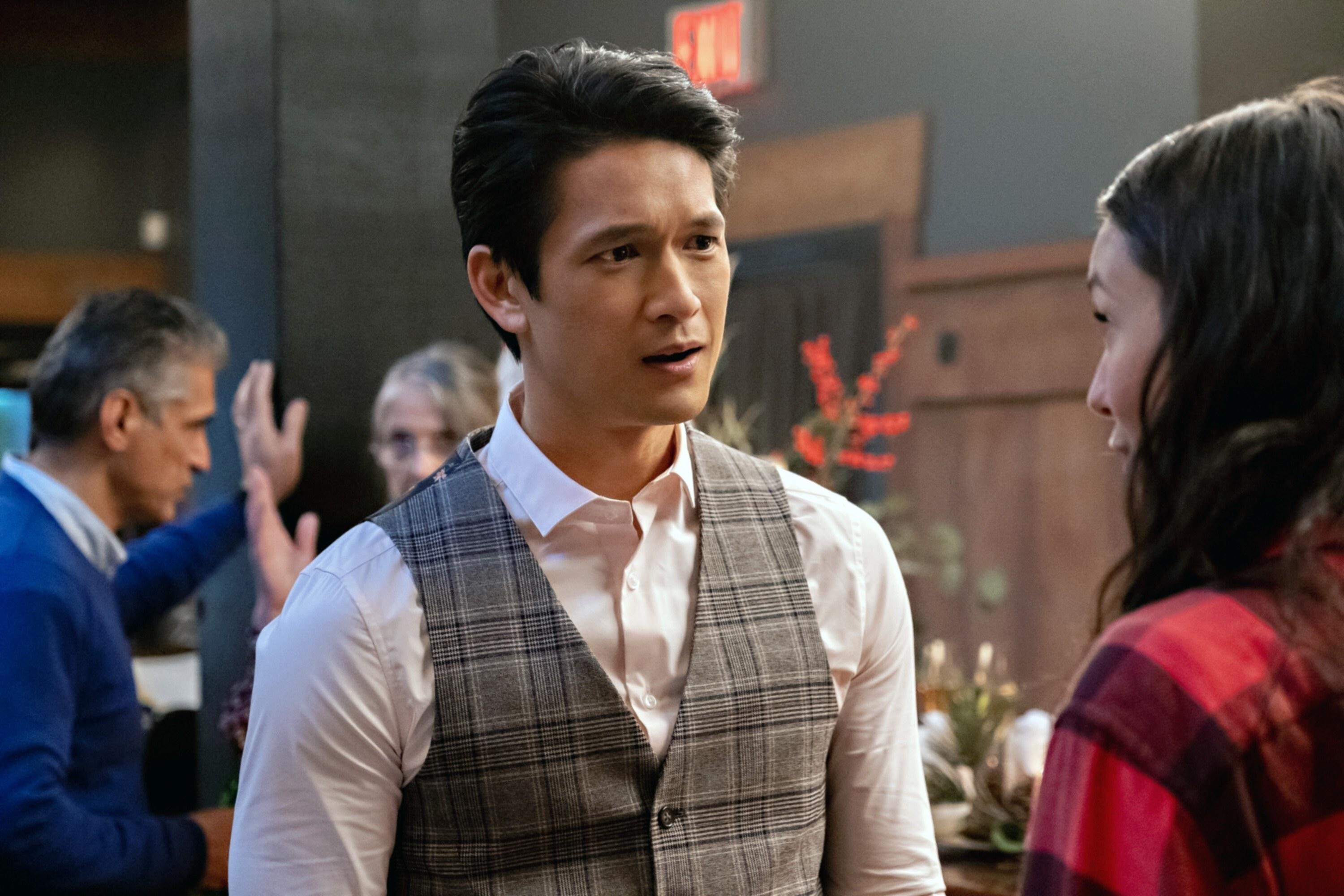 For now, viewers can see Harry in the Oscar-nominated movie Everything Everywhere All at Once.
The film, directed by Daniel Kwan and Daniel Scheinert is the most-nominated movie at the 95th annual Academy Awards with 11 nods in total.
In addition to being up for Best Picture, its cast has received several acting nominations. Michelle Yeoh, for instance, is up for Best Performance by an Actress in a Leading Role. Stephanie Hsu, Jamie Lee Curtis and Ke Huy Quan were also nominated for their supporting roles in the film, with the latter two taking home trophies
Keep following us to stay updated on the world of movies and TV series.
Chiara
Source: E!News
Please step by our Facebook page SurvivedtheShows, Instagram page @survivedtheshows and Twitter page @SurvivedShows to keep yourself updated!