Jensen Ackles announced that his Supernatural co-star Jared Padalecki was recently involved in a "very bad car accident." Ackles announced that Padalecki is recovering after a recent car accident.
The actor announced the sad news on April 24 during a panel. While Jensen did not confirm the date that the car crash took place, the actor shared that Jared "wasn't driving, he was in the passenger seat" at the time that it occurred and that there were thankfully "no fatalities" as a result.
Jensen said his friend is "lucky to be alive"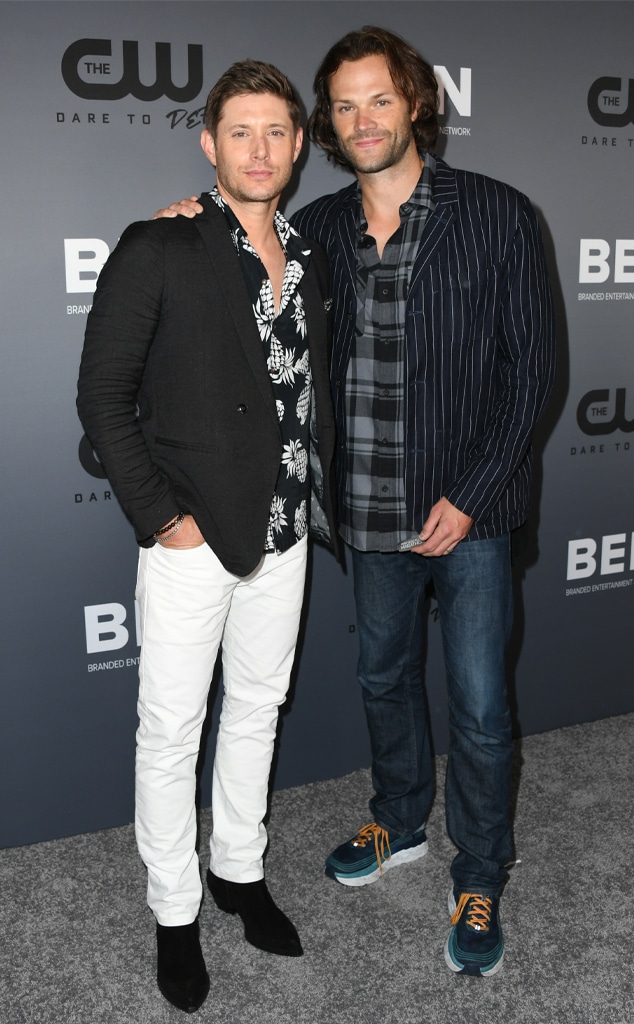 "He's lucky to be alive," Jensen said. "And not only that, but he's a home recovering which—the fact that he's not in a hospital right now is blowing my mind because I saw the car."
Jensen shared that his close friend—who he starred alongside for 15 seasons on the CW show—was "recovering" and "sends his love" amidst his journey to return to full health. 
Although, Jensen noted, Jared is certainly feeling a little sore in the aftermath.
"That airbag packs a punch," Jensen explained, before adding that Jared told him it felt like he "went 12 rounds with [Mike] Tyson" following the incident.   
"But he's doing OK. He's moving around," Jensen told the audience. "Just keep him in your thoughts, send him some love if you get a chance on social and he'll be back with us soon."  
The actor then jokingly added, "He'll be back messing up mic stands before we know it. It'll be great." 
Padalecki thanked fans on Twitter
Following Ackles' comments, fans took to Twitter to send their best wishes to Padalecki, who responded on Tuesday.
"Hey y'all! I want to thank everyone for the outpouring of love," Padalecki wrote on Twitter, alongside a photo of himself and his daughter Odette. "I'm definitely on the mend and hoping to return to filming later this week."
Padalecki went on to share his gratitude for his loved ones and for his fans. "I'm so lucky to have had the best care and be surrounded by people who love me. So grateful for everyone #SPNFamily #WalkerFamily #AKF," he added.
Aurora
Keep following us for more news on Walker and its cast!
Source: E!News
Please check out our Facebook page SurvivedtheShows, Instagram page @survivedtheshows and Twitter page @SurvivedShows to keep yourself updated!