Are you ready to explore the treasures of Scotland along with the unexpected dynamic duo of Sam Heughan and Graham McTavish? Men in Kilts is finally out!
This hilarious journey, which Desirée (Bernadin, Survived The Shows' director) and I like to call "Scottish version of Melaverde" (our fellow italian readers will understand this reference lmao), starts with an almost-serious turn, by showing breath-taking views around Scotland, but our travel hosts/companions don't miss giving us those comedy moments that we expected. Actually it is the Heughan/McTavish dynamic duo that's the true heart of this docuseries, with their amazing friendship and complicity. Many of us wouldn't even know this wonderful land that's Scotland if it wasn't for Outlander, and for them.
In addition to showing a brief summary of what we're going to see during the 8 chapters of Men in Kilts, this first stop focuses on Scottish culinary specialties throughout their preparation, and last but not least, whiskey.
Travelling in their legendary camera van, Heughan and McTavish stop in Edinburgh, the capital of Scotland, where they visit one of the most characteristic restaurants of Scottish cuisine, The Kitchin. Founded by chef Tom Kitchin and his wife Michaela, the restaurant was awarded a Michelin star in 2007 and follows its own philosophy called 'From Nature to Dish', following the chef's passion for the finest and freshest Scottish seasonal products. Here the actors are offered delicious scallops cooked in their shell and lobster, with the chef's illustration of the whole preparation process.
Next, let's see our favorite Scots embark on a unique adventure: Fishing trip!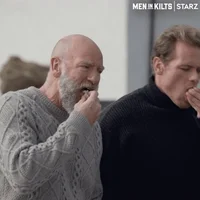 Armed with boat, nets, yellow suits (which look very good them) and we can see Sam and Graham leave for the open sea to experience another kind of Scottish culinary specialty, a little less treated this time, but equally tasty: seafood! The ecstatic reactions that we see on the dynamic duo's faces are amazing, I felt represented.
Last but not least, the tour of Islay's distilleries could not be missed! 
Heughan and McTavish guide the audience to discover the most famous and typical drink of the Celtic nation: whisky. The Islay island is mainly best known for its whisky production, and it sees eight distilleries located along the coast.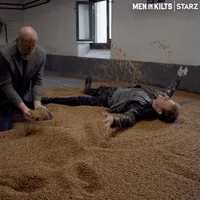 We can say that Sam and Graham really give the best of themselves in this last act of the first episode. Will it be for their love of whiskey? My favorite scene of all time is the two Scottish actors rolling in the malt and calling it "the holy grail".
See you next week for another hilarious episode of Men in Kilts! (As the promo teased, we'll have something sweet for our eyes in next episode…?)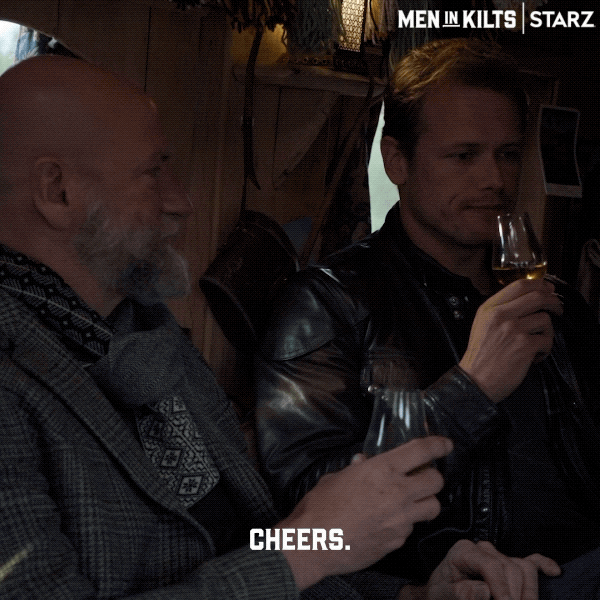 Keep following us for more news on Outlander e its cast!
Chiara
Please step by our Facebook page SurvivedtheShows too