Good morning clan!! This week's appointment with STARZ's period-fantasy drama Outlander is here! Today we're talking about episode five (OMG, time is really flying this season!) of season five, entitled Perpetual Adoration.
Warning: this review contains major spoilers on the fifth episode of season five and partial references to the fifth book of the saga "The Fiery Cross"
Unlike the past times, I would like to inaugurate this review reporting Claire's monologue that we find at the beginning of the episode, which in my opinion explains very well in general what is the key theme of this episode:
"How many times have I put my hopes, my fears, my secret longings into the hands of a being that I cannot see, hear or even feel? And how many times have my prayers been answered? Time is a lot of the things that many people say God is. There is preexisting and having no end. There is the notion of being all-powerful, because nothing can stand against time, not mountains, not armies. Give anything enough time, and everything is taken care of: all suffering encompassed, all hardship erased, all loss subsumed. Ashes to ashes, dust to dust. Remember, Man, thou art dust and unto dust thou shalt return. And if time is anything akin to God, I suppose that memory must be the devil."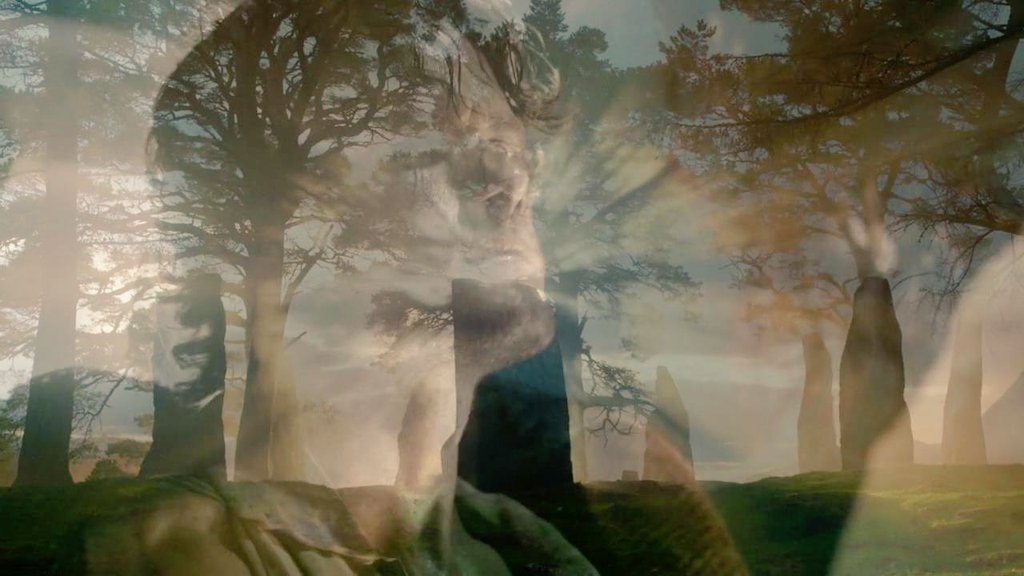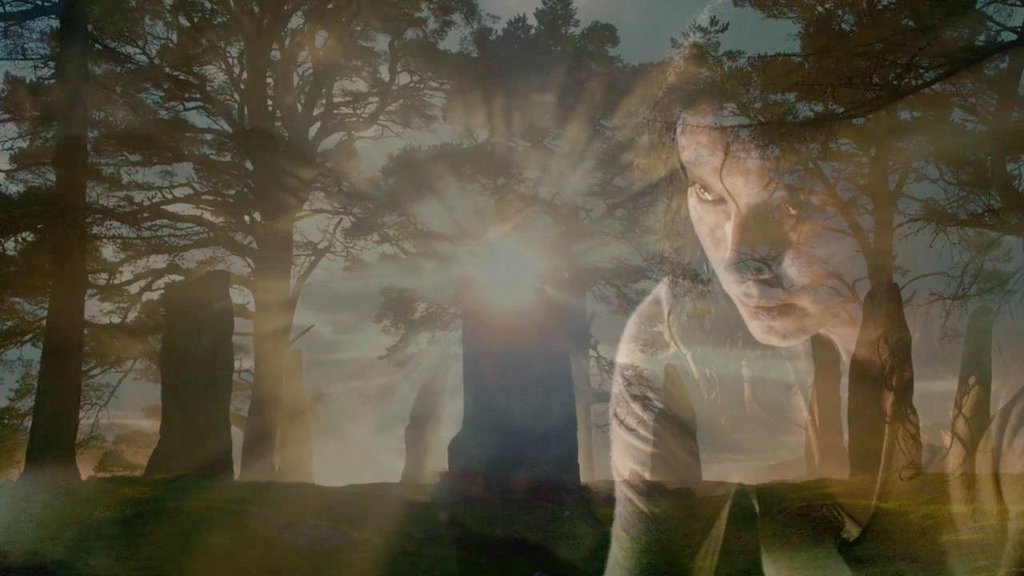 Already thrilling from the first minutes, this episode is a real time travel. Past, present and future are perfectly blended thanks also to the help of flashbacks and flashforwards, and allows us to see how "everything always is pointing you towards something", that is like a whole series of events in Claire's life that, even though she decided to leave the past behind for Brianna's sake, still put her back on the way to Jamie, her great love. Unlike the last episodes where there was a theme, a concept to bind and bring together all the various characters' storylines, creating a common thread, here we see more of a retrospective reconstruction of everything that led Claire to the decision to tell Brianna the truth about her father, so to seek out Jamie and then return to him, all driven by the Claire's memory of her patient Graham Menzies, a very influential person in this decision of her, who died from an allergic reaction to penicillin. In addition to the return of Claire's great inner monologues, about which I already talked in my last review, it was nice to see also some references to scenes from the past, like in the huge monologue about time where we see a great flashback with the fusion of the most significant moments in Claire's path. Everything is perfectly and surprisingly connected and linear, despite the time jumps, as by definition the entire history of Gabaldon wants, but in particular this season reminds me of the reflection and depth of the writing of the books. Mention of honor to the directing and photography that in this episode (not that in others it was less great but still) for really creating a moving picture, a pleasure for the eyes. As a reader I greatly appreciated also the reintroduction of very important and influential moments and meetings in Claire's life as a doctor and friend in the 1960s, and left out from previous seasons, such as the meeting with Graham Menzies, a scottish patient whose story has awakened many memories in Claire's mind and who dies suddenly, or the conversation with Joe Abernathy, her historical friend and companion in medical school, with referring to the fact that Claire had with her the book "The Impetuous Pirate", an erotic novel that, as the book readers know, started their friendship by chance. And finally, last but not least, in the ending of the episode we have the debut of this season's real superstar, little Bear, one of the many kittens who play Adso, the naughty cat that Jamie gives to Claire on his return home.
But, as usual, let's go step by step to comment every single particular…
EUREKA is the word! Claire and Marsali, after so much effort, observations and experiments, succeed in finding their penicillin! This fact and having to operate on the Beardsley twins awakens a series of memories and fears in Claire's mind, linked to an old patient who died during surgery due to an allergic reaction to penicillin, and lead her to reassure Marsali that "everything you do as a doctor involves risk" and everything is unpredictable, but unlike that time, everything is going well. Claire performs the surgery impeccably under the eyes of disbelief and even a little disgusted of Mr and Mrs Bug, Lizzie and Marsali.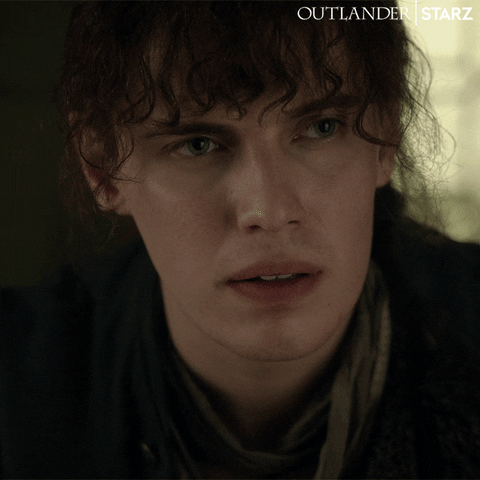 As I previously anticipated, in this episode it was introduced (or should I say brought back) the story of Graham Menzies, a patient of Scottish origins who was under the care of Claire in Boston in the 60s, whose knowledge will be very influential in Claire's decision to leave for Scotland with her daughter Brianna and tell her the truth about her real father, James Fraser. This man, Scottish by origin but married to an American, suffered from gallstones and needed surgery because it was impossible to treat them only with antibiotics; It will be his tremendously narrow scottish accent, his ways of doing or some expressions he uses during a meeting with Claire, but he reminds her terribly of Jamie, plunging her heart and mind into memories, and after his death Claire feels compelled in her memory to tell Brianna about Jamie. In the books, Graham's story has a slightly different development than what is shown in the television series, but it remains an equally important figure in the path of our travelling doctor in time that will bring her to reunite with the love of her life. Very exciting Claire who goes to St. Finbar Church to the adoration in honor of Mr Menzies, where talking to the parish priest, he reminds her that "no one's lost who's not forgotten", and this will lead her to go to church more often and pray (for Jamie's soul, mostly), hoping for answers.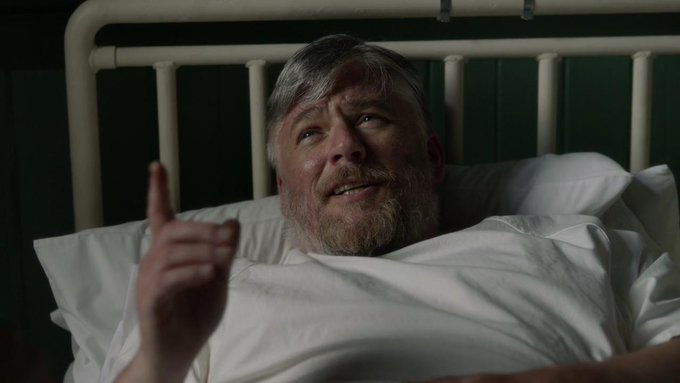 Bringing up this moment of Claire's story allowed us to see our protagonist in her best '60s looks, as well as in some scenes with a Brianna still university, in an unexpected scene with Joe Abernathy!!!!!! Seeing Joe's friendly face was just beautiful, a unique emotion. After finding out that her patient, Menzies, had died and that she had not been informed, Claire freaks out about the nurses and her friend and colleague Joe joins her at a pub to talk about it. Understanding, wise and always with a quick joke, Joe knows how to cheer up and comfort his Lady Jane like no other after the loss of a patient to whom she has clearly become too personally attached. " "It can happen, we're doctors, not robots, Claire. The problem, however, is not in the brain, the problem is in the heart." Also as I emphasized in the introduction, it was very nice for me as a reader to also see some references to the origins of their friendship as the reference to the book "The impetuous pirate" which, according to the version told by the books, started their beautiful and true friendship in a waiting room at Boston Hospital a few years earlier.  I feel that they are trying to make up for even a little 'lack of development of their friendship in season three, when there was the possibility.
The Mackenzies take us on a roller coaster of emotions every week. From the passionate love and joy of being together after Roger's return home from Brownsville, to the fear, repentance and anger of Brianna's revelation about what happened during the meeting in Wilmington with Stephen Bonnet in prison, the promise made by Roger to Brianna that if it is discovered that the child can travel, he will use the diamond given by Bonnet to take them home in their own time, far from the threat of the pirate. Roger's reaction to Brianna's confession is totally understandable, given how daring the action was in the first place, but at the same time seeing her so destroyed and so tormented by the shadow of that pirate still in her way, the thought that she could do something to Jemmy, It breaks your heart. I found the conversation between Claire and Roger in the woods about the wedding extremely beautiful (and I think it's my favorite scene of the episode). Roger is taken by surprise by his mother-in-law while he's been camped all night under a tree hunting, and almost shoots her by mistake as Claire tries to figure out why she was out there, and from the height of her marriage experience, explains to him that sincerity is not always the best choice, as in the very case of Brianna to whom Frank and Claire had to lie for years about who her father really was, But they did it for her own good because at that age she could never understand and even if telling her the truth allowed her and Bree to get closer, she would never regret her choice and do it all again. Finally she concludes with a wise concept that she has learned over time and which I find most auspicious at this time. "Don't be careless of the time you have together". I take this opportunity to make the usual honorable mention never taken for granted to the amazing performances of Richard Rankin and Sophie Skelton.
It's time for Jamie to take on the double-headed game he's playing to protect Murtagh, but also his family and community at the Ridge. He and his men arrive in Hillsborough where some nice gentlemen welcome them and warn them that they do not want any trouble, considering that the Redcoats are already taking advantage of their hospitality in the inn. Taken from the celebrations and quite drunk, the soldiers are celebrating the fact that Governor Tryon has granted a pardon to the Regulators, avoiding an actual war but certainly not the hunt for Murtagh Fitzgibbons, for which Lieutenant Knox is directly appointed. Jamie tries to figure out Know's plans very subtly and discovers that the Lieutenant has just acquired the register of prisoners in Ardsmuir, the prison where Murtagh and he too were imprisoned after the Rebellion. At this point, the game is played out and our Highlander is forced to take an action that anyone would consider a crime, to kill Lieutenant Knox, but as Diana Gabaldon also points out in an exclusive interview with Parade.com, it's a matter of necessity, very different and in parallel contrast with the murder of Aaron Beardsley by Fraser himself in episode three, which was drawn by a matter of mercy, and the murder committed by Knox in prison when he kills that rebel in episode two, caused by a matter of passion, of anger, of course. The two fires that Jamie is walking through merge and move into one blinding pillar of flame. And if Knox decides to hand over the records of his name on the inside to Tryon, Fraser risks everything. The house, the land, the life itself, not to mention Murtagh. As a result, the need to maintain his double-cross, protect himself, Murtagh, his family and his tenants lead him to kill the lieutenant and disguise his evidence by passing him off as an accident. Personally, this crime has much recalled the murder of Dougal, also committed out of necessity because he wanted to denounce their plans to stop the Uprising, and I find that this action has brought even better light on the nature of Jamie's strategist, who goes from making friends and having a game of chess or a glass of whiskey in a red coat to killing him in cold blood to keep his game and his reputation alive, as well as his life and that of his family. After all, he's part Mackenzie.
At the end of the episode, Jamie finally comes home to Fraser's Ridge… with a little surprise for Claire! A little kitten, beautiful, a bit naughty and grown up hunting mice, who thinks to give them away to throw all the animals from his doctor's office. It's wonderful to see some happiness in the eyes of our beloved Frasers again, you know how it's said "little things are the greatest". In this extremely sentimental moment, Claire and Jamie manage to carve out a moment for them, in which Claire tells Jamie what Graham Menzies meant to her, unraveling the common thread of the entire episode… "After all these years, I finally realized how much I owe him. His death profoundly affected me, that's when I decided to take a leave of absence from work and went to London with Brianna, where we learned of Reverend Wakefield's passing. If we hadn't attended that funeral, we never would have crossed paths with Roger and found you. Welcome back, Soldier." As the executive producers Maril Davis and Matthew Roberts reveal in the commentary following the episode, "All paths lead to Jamie [and Claire]"
See you to the next episode!
Chiara
Please step by our Facebook page SurvivedtheShows too.