A big surprise for all fans (or maybe not), the STARZ historical-fantasy drama, Outlander star Caitriona Balfe reveals through an Instagram post the reason of her absence from social media in recent months: She's become a mother to a beautiful baby boy!
I've been off socials for a while as I was taking some time to enjoy cooking up this little human …. We are so grateful for this little soul ….that he chose us as his parents. I'm in awe of him already. I can't help stare and wonder at all the possibilities of who he will become, where he will go and what he'll do on the big adventure of his life. Right now he seems so small and fragile and I constantly think how grateful I am that I live in a place, in a time where he is born into peace and safety. Yet at the same time I see so many in the world right now that aren't afforded that same privilege and opportunity … who are born into famine or war and how unjust it is that the same safety isn't there for all children.

Here in the west we have so much, we are so lucky and so if you'd like to join me in supporting any of the wonderful charities that need help trying to give those that are forgotten dignity and hope, we can give the gift of peace and safety and opportunity to a few more children … @wchildcancer @chooselove @unicef @refugees ?

Caitriona Balfe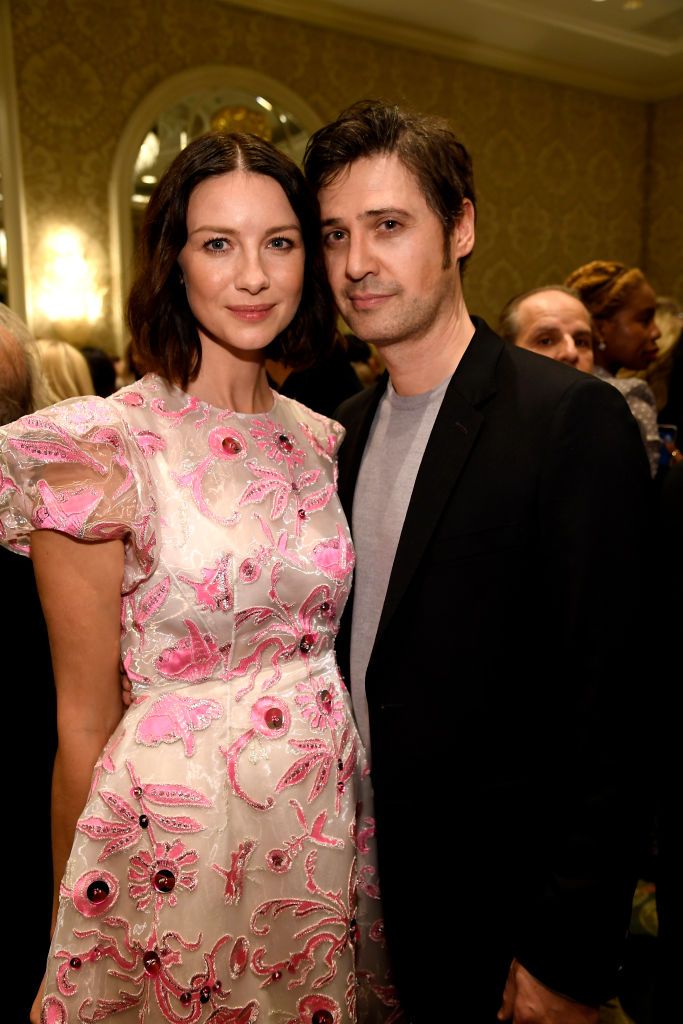 Outlander's Irish actress has given birth to her first child with husband Tony Mcgill, a music producer. 
The two married in super secret in August 2019, as reported at the time by PEOPLE, after a not-so-long engagement. They both care a lot about their privacy, even given the numerous attacks suffered by web bullies in the past, and have always kept their relationship out of social media and public scenes.
Although Caitriona Balfe didn't share the news of her pregnancy earlier, some fans already kinda knew it!
Rumors of a possible pregnancy for Caitriona Balfe had already surfaced when Outlander production team announced that season 6 would be shorter than expected.
Showrunner Matthew Roberts mentioned how difficult it was to work with COVID-19 restrictions, but let's just say not all fans believed it. As usual, the wildest minds in the Outlander fandom had also thought of a pregnancy for its leading actress, who having reached a point where hiding it on stage had become impossible, leading the season to wrap sooner than expected.
All of Caitriona's co-stars and friends celebrated with her!
In addition to the love of the fans, all the friends, collaborators and colleagues of Caitriona have not hesitated to share with her the joy of her happy announcement, with comments full of love and happiness. From Sam Heughan to Sara Ziff, from Sophie Skelton to Marcus Francis to Graham Mctavish!
Keep following us for more news on Outlander Season 6 and its cast!
Chiara
Don't forget to step by our Facebook page SurvivedtheShows, our Instagram page @survivedtheshows, our Twitter page @SurvivedShows to keep yourself updated!