Ryan Grantham, a 24-year-old actor who has guest-starred in several TV series, including Riverdale, has pleaded guilty to his mother's murder. The news was reported by the Canadian network Global News, which described the details of the incident. Grantham appeared in court on 9 March to make his plea. According to the BC Prosecution Service, 'the sentence for this offence is an automatic life sentence.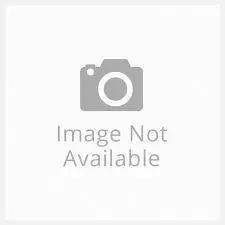 The plaintiff will be back in court on June 13 for a hearing to determine his parole eligibility period. Ryan's mother, Barbara Waite, was found dead in her home on April 1, 2020. Grantham shot his 64-year-old mother, Barbara Waite, in the back of the head as she played piano in March 2020. He pleaded guilty to second-degree murder earlier this year, after initially being charged with first-degree murder.
Grantham's mental state
On Monday, the court reportedly heard how Grantham rehearsed the murder and took videos throughout the proceedings, including footage after the killing in which he confessed and showed his mother's body.
CBC reports that the prosecution has referenced psychiatric reports that indicate Grantham was going through an "intense period of clinical depression" during the time leading up to the murder. Grantham allegedly decided to kill his mother "to spare her from seeing the violence he intended to commit."
The psychiatric reports also showed, per CBC, that Grantham was "experiencing urges to commit violence and kill himself."
Grantham had plans to kill Prime Minister Justin Trudeau
Grantham allegedly loaded his car the next day with three guns, ammunition, a dozen Molotov cocktails, camping supplies, and directions to Trudeau's family home.
According to Complex Canada, Grantham mentioned his plan to kill the prime minister in a statement to police, as well as excerpts from his private journal read in court. Grantham never made it to Trudeau's residence, and instead went to Vancouver police headquarters to turn himself in.
Ryan Grantham has been sentenced to life behind bars without the possibility of parole for 14 years
The by-the-book second-degree murder punishment was handed down by British Columbia Supreme Court Justice Kathleen Ker on September 21 in Vancouver. With the sentence already a forgone conclusion over the laws of the Canadian province, the only real wild card was how long the guilty pleading Grantham would have to wait before the currently 24-year-old could apply for parole.
Now that the sentence has been decided, Grantham's lead counsel Chris Johnson said E!News that while the case "is completed now," there is a request they plan to seek.
Johnson says in a Sept. 27 statement, "The lawyers plan to send a request to the director of prisons asking to them consider sending Ryan to a medium security facility instead of a max security facility."
Grantham's feelings after the sentence and what's next for him
Talia Armstrong, a Junior Defense Lawyer on Grantham's team, said he's relieved now that he has received his sentence.
"Ryan's been anticipating the sentencing for quite some time so there was somewhat a relief to not have to be back in court, to know what he's up against for the next couple years and just to have the sentence complete at this point," Armstrong says. "We finished our submissions in June of this year and we didn't get the [sentencing] decision until September, so during that time Ryan was quite anxious to find out what the sentence would be."
"This whole time he's been accepting of whatever sentence the court found fit, which ties into how remorseful he feels," Armstrong tells E! News. "He was willing to accept the maximum of 25 years before applying for parole, but of course he's grateful that he'll be able to apply for parole after 14 years."
"He just wants to be able to positively contribute to the world, even if that's just improving his own mental health," Armstrong says. "He's doing a lot of writing, he's reading a lot and he just wants to move past this dark time in his life and into something more positive." 
Grantham's role in Riverdale
Ryan Grantham has worked on several The CW TV series, such as Riverdale. He played the role of Jeffery Augustine. He's the boy responsible for the car accident that cost Fred Andrews (played by an unforgettable Luke Perry) his life. Jeffery hit Fred with his father's truck while the man was on the side of the road helping a stranded woman. The boy's father claimed responsibility for the accident and Archie, who tried to take revenge on the man, discovered the bitter truth.
Keep following us for more news and previews on the world of Riverdale and its cast!
Chiara
Source: Ciak Generation /EW/E!News
Please check out our Facebook page SurvivedtheShows, Instagram page @survivedtheshows and Twitter page @SurvivedShows to keep yourself updated!