After some bitter defeats, it is the public itself who has given Sam Heughan recognition for his performance as Jamie Fraser on the STARZ historical-fantasy drama, Outlander at 2022 BAFTA Scotland.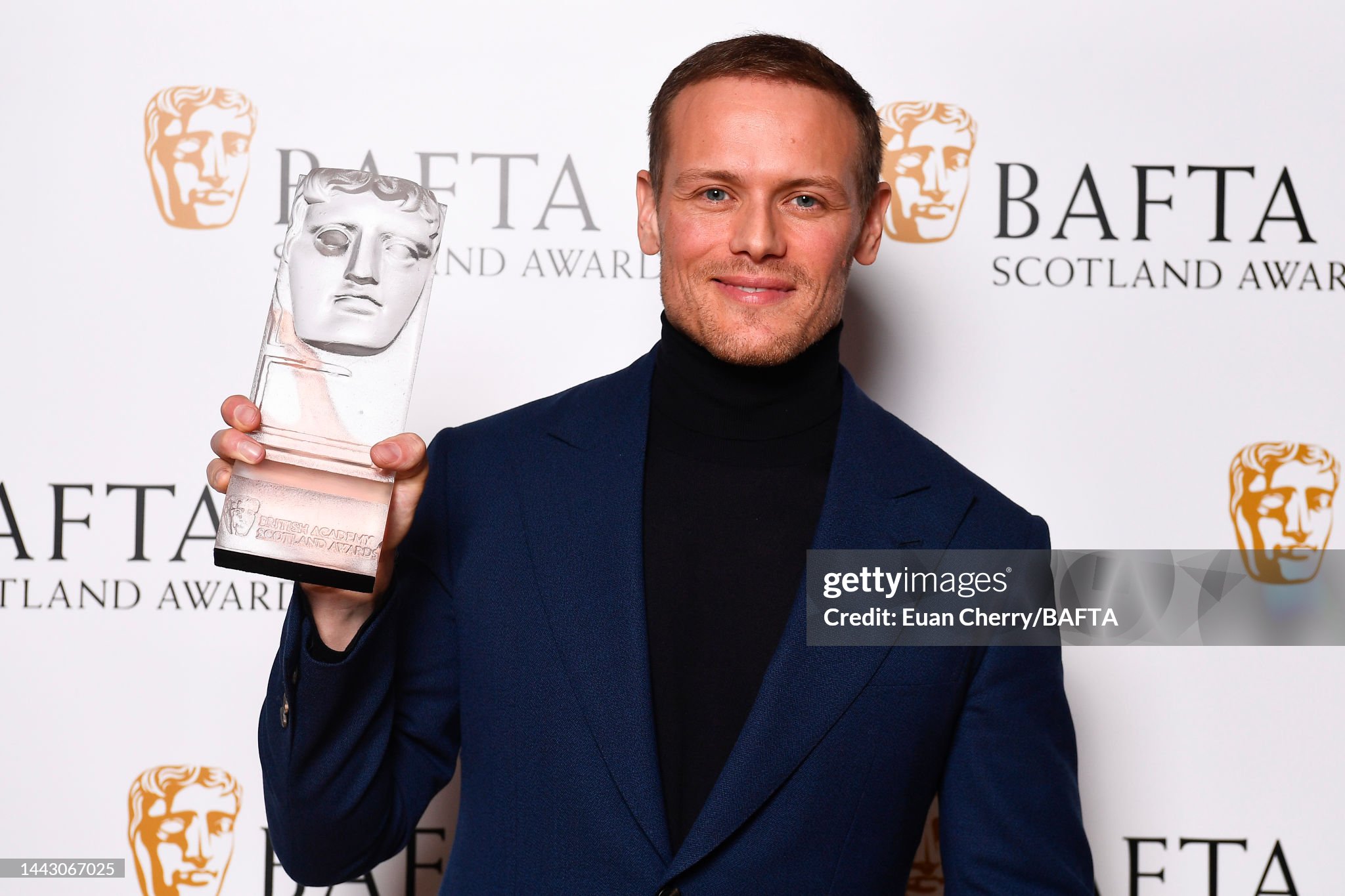 At the awards ceremony held this evening, November 20, 2022, the actor took the stage at the DoubleTree by Hilton in Glasgow to accept and collect the Audience Award. An award which was to be given to those actor who, according to the audience in the UK, is this year's best of the best.
"I wanna accept this [award] on behalf of everyone on Outlander," Heughan said in his speech. "Not just the cast but […] literally everyone who has worked day and night to create the best show possible."
Check out Sam Heughan 's full acceptance speech for the Audience Award here below!
Keep following us for more news on Outlander Season 7 and its cast!
Chiara
Don't forget to like us on Facebook, Instagram and Twitter, Survived The Shows / @survivedtheshows / @SurvivedShows to keep updated!