On Tuesday, February 1, Episode 11 of The Resident Season 5, winter premiere, titled Her Heart is airing on Fox. – Let's see together some preview for the episode!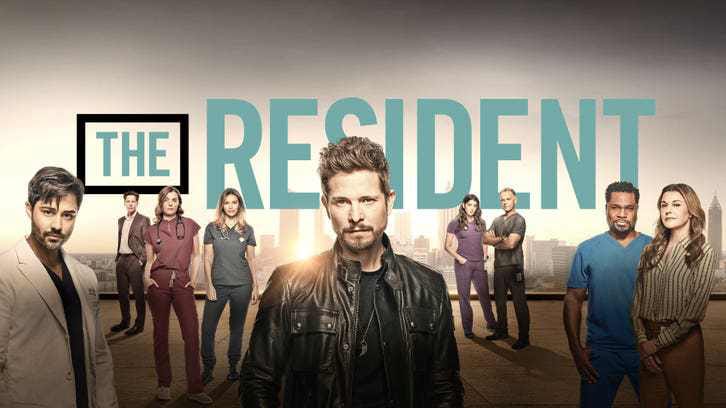 The Resident Season 5 x11, Her heart: Synopsis!
FOX has released a synopsis for episode Her Heart of The Resident.
THE HEART OF THE HOSPITAL RETURNS TO CHASTAIN ON THE ALL-NEW WINTER PREMIERE OF "THE RESIDENT" TUESDAY, FEBRUARY 1, ON FOX
Guest-Starring Conrad Ricamora ("How to Get Away with Murder")
A case turns personal for Conrad when the donor recipient of Nic's heart is admitted to the ER. Bell is faced with a devastating diagnosis that causes him to make a heartbreaking decision. Meanwhile, the Raptor asks Devon to include his ailing mother in his clinical trial, causing Devon to face a major dilemma in the all-new "Her Heart" winter premiere episode of THE RESIDENT airing Tuesday, Jan. 25 (8:00-9:00 PM ET/PT) on FOX. (RES-511) (TV-14 L, S, V)

Synopsis
Her Heart's Cast
Cast: Matt Czuchry as Conrad Hawkins; Bruce Greenwood as Dr. Randolph Bell; Manish Dayal as Devon Pravesh; Malcolm-Jamal Warner as Dr. AJ Austin; Jane Leeves as Dr. Kit Voss; Morris Chestnut as Dr. Barrett Cain; Jessica Lucas as Billie Sutton; Anuja Joshi as Dr. Leela Devi.
Guest Cast: Tasso Feldman as Irving Feldman; Denitra Isler as Ellen Hundley; Vince Foster as Paul Chu; Kaley Ronayne as Dr. Kindcaid Sullivan; Summer Selby as Carol Austin; Remington Blaire Evans as GiGi Hawkins; Conrad Ricamore as Dr. Jake Wong; Chedi Chang as Sammie; Kiah Alexandria Clingman as Hannah Pierce; Alan Aisenberg as Zach Brooks
Any scoop on The Resident?
TV Line teased that when Season 5 resumes, prepare for a "juicy as hell" arc that explores "Billie, her relationship to Trevor, and a really huge thing that comes in between them and will be just enormous," EP Andrew Chapman divulges. The storyline — which takes place over Episodes 12, 13 and 14 — will "dominate those couple of episodes," Chapman adds, "and we'll really get to the bottom of their relationship and how they react to each other."
"It's definitely medical. It's definitely going to be an issue that we play going into the future. [It's] going to be important for Conrad's character and for his soap with [Dr.] Kit [Voss, played by Jane Leeves] and his relationship to Conrad, who obviously will know about it but has been sworn to secrecy. And it will mark sort of a new path for Bell. [There's] very much a level of drama and stakes really for Bell and where he's going with his life and how he continues to be a doctor at Chastain. It's a real thing. We're definitely going to dive into it. In Episode 11, we're going to dive right into that and they're going to have to work out exactly what the problem is and how to deal with it. That's going to become a huge storyline."
Co-showrunner Andrew Chapman told TV Insider of AJ and his mother…
We want to tell a story about what it is to be older and to be sick and to be the patient of a doctor who is in your family. There's stories we want to tell about… how the world of medicine deals with comfort, palliative care, death, support, life. Every single person in this country has to deal with that with their parents or loved ones, grandparents, at some point in their lives, and I think it's universal and under-spoken of in this country. We always talk about how you do unaccountable stories, meaning what are the ways that modern American medicine has failed its patients? And that's one of the ways.

Andrew Chapman
All promotional pictures for The Resident Season 5 x11, Her Heart
Promo and clips of the episode
What do you think of this preview for The Resident Season 5 Episode 11? We at Survived The Shows are definitely looking forward to seeing what's next at Chastain Hospital!
Keep following us to stay updated on the world of movies and TV series!!!
Chiara
Source: SPOILER TV
Please step by our Facebook page SurvivedtheShows, Instagram page @survivedtheshows and Twitter page @SurvivedShows to keep yourself updated!