On Tuesday, May 17, Episode 23 of The Resident Season 5, titled "Neon Moon" is airing on Fox. – Let's see together some preview for the episode!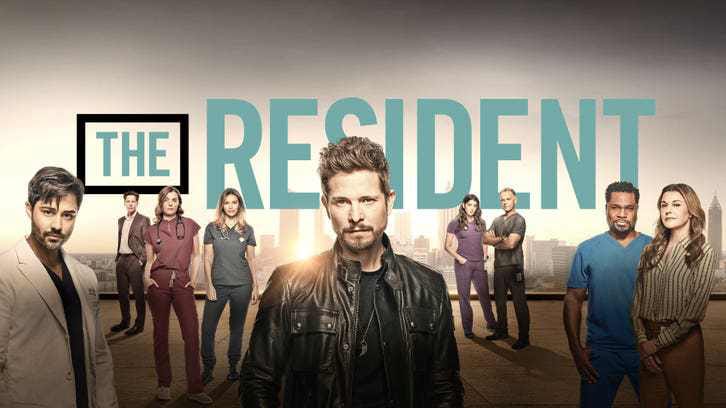 Synopsis of The Resident Season 5 x23, "Neon Moon":
THE DOCTORS LOOK TO THE FUTURE ON THE ALL-NEW SEASON FINALE OF "THE RESIDENT" TUESDAY, MAY 17, ON FOX.
Conrad contemplates his future as he reminisces about a special night that included a very important conversation with Nic (guest star Emily VanCamp). Meanwhile, Devon is presented with an amazing career opportunity out of state, and Ian is faced with a devastating diagnosis, which causes him to rely on the doctors at Chastain. Then, Kit and Bell celebrate their engagement and Padma receives the news she has been waiting.

Synopsis
Cast: Matt Czuchry as Conrad Hawkins; Bruce Greenwood as Dr. Randolph Bell; Manish Dayal as Devon Pravesh; Malcolm-Jamal Warner as Dr. AJ Austin; Jane Leeves as Dr. Kit Voss; Jessica Lucas as Billie Sutton; Anuja Joshi as Dr. Leela Devi.
Guest Cast: Emily VanCamp as Nicolette Nevin; Tasso Feldman as Dr. Irving Feldman; Denitra Isler as Nurse Ellen Hundley; Kaley Ronayne as Dr. Kincaid Sullivan; Aneesha Joshi as Padma Devi; Ana Mackenzie as Marion Clark; Stephen Wallem as Winston Robards; Andrew McCarthy as Dr. Ian Sullivan; Remington Blaire Evans as Gigi Hawkins; Allie McCulloch as Dr. Gabbi Johnson; Vince Foster as Dr. Paul Chu; Alison Ball as Dr. Meghan Greer; Michael Hogan as Dr. Albert Nolan; Jessica Miesel as Nurse Jessica Moore; Randy Gonzalez as Matias Alvarez; Cosima Cabrera as Trini Alvarez; Carlos Solórzano as Miguel Alvarez; Suehyla El-Attar Young as Nurse Laura; Eliana Ghen as Anna
VanCamp will appear in "four, maybe five" flashback scenes that will help Conrad move forward from her memory
"He hasn't been able to make a move and find that next love, he knows that he's still stuck in the past, in a way, with Nic," the EP divulged. "He keeps going back to pieces of that night [with Nic], because he thinks the answer of how he moves on is in that night… and he gets an answer, a realization that frees him in a certain way."
All promotional pictures for The Resident Season 5 x2, "Neon Moon"
FOX hasn't released the promotional pictures for the upcoming episode for The Resident Season 5, "Neon Moon". They will be added as soon as possible.
Promo and clips of the episode
What do you think of this preview for The Resident Season 5 Episode 23? We at Survived The Shows are definitely looking forward to seeing what's next at Chastain Hospital!
Keep following us to stay updated on the world of movies and TV series!!!
Desiree
Source: SPOILER TV/TVLine
Please step by our Facebook page SurvivedtheShows, Instagram page @survivedtheshows and Twitter page @SurvivedShows to keep yourself updated!