The new BBC thriller series Vigil, starring Outlander star Lauren Lyle, is coming!
As we teased in a previous article, scottish actress Lauren Lyle earned a role in the new thriller series from Bodyguard and Line Of Duty producers, Vigil. Let's give a look at this new BBC product coming up in the first official trailer!
The BBC limited series premieres on August 29!
Vigil will tell the fictional story of how the disappearance of a Scottish fishing trawler and a death on-board a Trident nuclear submarine create conflict between the police, the Royal Navy, and intelligence services. DCI Amy Silva spearheads the investigation, which strikes at the heart of Britain's nuclear deterrent.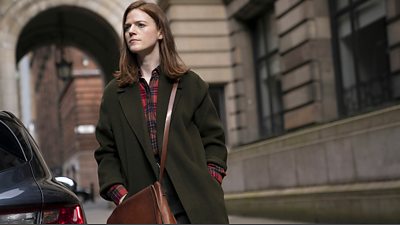 Main cast includes Suranne Jones (Doctor Foster), Rose Leslie (Game of Thrones), Anjli Mohindra (Bodyguard), Martin Compston (Line of Duty, Mary Queen of Scots), Paterson Joseph (Timeless), Connor Swindells (Sex Education), Adam James (Doctor Foster, Grantchester), and Gary Lewis (Outlander).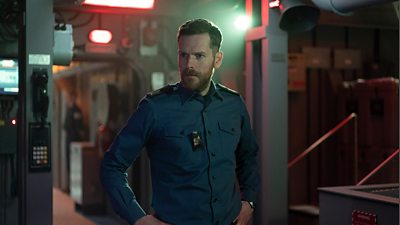 The series, at the restart of production although in the middle of pandemic, expanded its cast with many additions. Stephen Dillane (Game Of Thrones), Lolita Chakrabarti (Riviera), Daniel Portman (Game Of Thrones), Lorne MacFadyen (Grantchester), Stephen McCole (Save Me), Tom Gill (Peterloo), Lois Chimimba (Top Boy), Anita Vettesse (The Loch), Bobby Rainsbury (Call The Midwife), Cristian Ortega (Beats) and Lauren Lyle (Outlander).
There's no confirmed air date for Vigil just yet but the series is currently in post-production. RadioTimes.com predicts a launch at some point in the summer – or perhaps it could be held for the broadcaster's autumn line-up.
Lauren Lyle is one of the brightest stars of her generation!
Among the brightest up-and-coming actresses of her generation, Lauren Lyle also recently earned a leading role in ITV's upcoming drama series Karen Pirie. The young Scottish actress has also created her own podcast (whose second two is confirmed), hosting a series of prominent female personalities to talk about current affairs, cinema, books and music, entitled She's A Rec. In the meanwhile, Lauren Lyle is one of the most beloved faces in the Outlander cast. She was also listed as one of most anticipated characters of the upcoming season.
Keep following us for more news on Outlander Season 6 and its cast!
Chiara
Don't forget to like us on Facebook, Instagram and Twitter, Survived The Shows / @survivedtheshows / @SurvivedShows to keep updated!