Love and family are two central themes throughout the five seasons of STARZ's historical-fantasy drama, Outlander! There have been shorter love stories and more long-lived love stories, but they are all so full of feelings and passion, also impacting us on the other side of the screen. Vote to our poll to see what's the best couple among all the beautiful couples on Outlander with our new poll!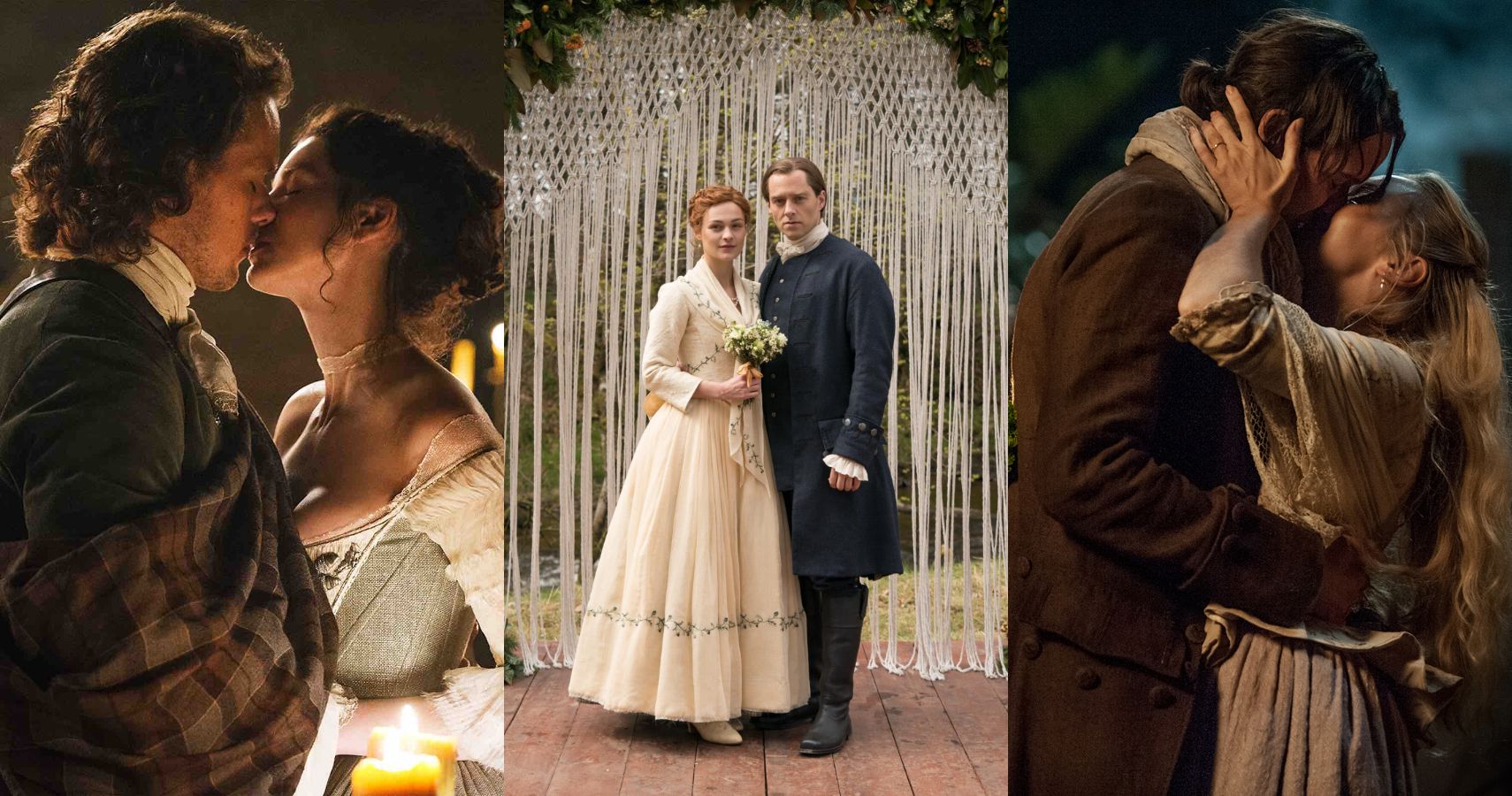 Everything started with the epic love story between the time-travelling nurse Claire (Caitriona Balfe) and the Highlander with an heart of gold Jamie (Sam Heughan).
Their love story that goes beyond time, that's made of ups and downs, passion, suffering and even humor, marked the whole course of the story. However, it certainly does not end here. The search for the truth about the highlander, who's given dead during the battle of Culloden, will lead to the birth of another great love story, that between Jamie and Claire's daughter Brianna (Sophie Skelton) a young Scottish historian who will help Claire with the research, Roger (Richard Rankin).
In the middle, we see many other love stories, sometimes hasty, others in secret, which moved us equally, such as that between Fergus (César Domboy) and Marsali (Lauren Lyle), Jocasta (Maria Doyle Kennedy) and Murtagh (Duncan Lacroix), Dougal (Graham McTavish) and Geillis (Lotte Verbeek) and many more, not to forget the original couple at the beginning of the story, Frank (Tobias Menzies) and Claire.
[os-widget path="/chiara-lombatti/what-s-the-best-couple-on-outlander"]
Vote to our poll for the best couple among all the couples on Outlander and may the best win!
Keep following us for more news on Outlander Season 6 and its cast!
Chiara
Don't forget to like us on Facebook, Instagram and Twitter, Survived The Shows / @survivedtheshows / @SurvivedShows to keep updated!