Welcome back to our section dedicated to Christmas movies! Today we're talking about Write Before Christmas which aired on Hallmark Channel.
Plot of Write before Christmas
"When Jessica is left by her boyfriend before Christmas, she decides to send the five postcards that were intended for him to the people who changed her life and this starts a chain of events. Aunt Lila meets Tom at the mailbox and starts a relationship. The postcard he sends to his brother motivates him to take risks to get the girl he wants, while Jessica's best friend makes a big decision about her life after she gets hers. Another radical change occurs to Jax the singer, the girl's teenage idol who decides to start writing songs again after a period of stalemate.
The fifth postcard goes to the music teacher who inspired her to play the cello. This last one, however, is read by his son, Luke, who under his mother's command, gives the old instrument of the girl's mother. Between the two immediately something snaps, but the misfortune in love and misunderstandings lead them to stray, it will be fate to bring them back to the right path."
One Tree Hill's Chad Michael Murray and Torrey DeVitto are the main characters
Among the protagonists we see a beautiful, but awkward, One Tree Hill reunion between Torrey DeVitto (OTH, Pretty Little Liars, Chicago Med) and Chad Michael Murray (OTH, Riverdale, A Cinderella Story).
I must say that as a One Tree Hill fan, seeing Carrie the crazy nanny flirting with Lucas Scott affects me and not so little. It seems a day has passed since her appearance on the show and her quarrels with Haley (Joy Lenz) and seeing her in a sweet and Christmas dress is definitely weird.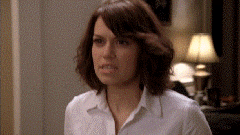 However the movie is very good, mainly focused on Christmas obviously, but it also gives a lot of space to love, friendship and music. It's not one of those ordinary Christmas movies, it's really cute!
After this experience, all that remains is to ask Torrey one more thing! Who's a better kisser between the Scott brothers???
See you soon!
Please step by our Facebook page SurvivedtheShows too.